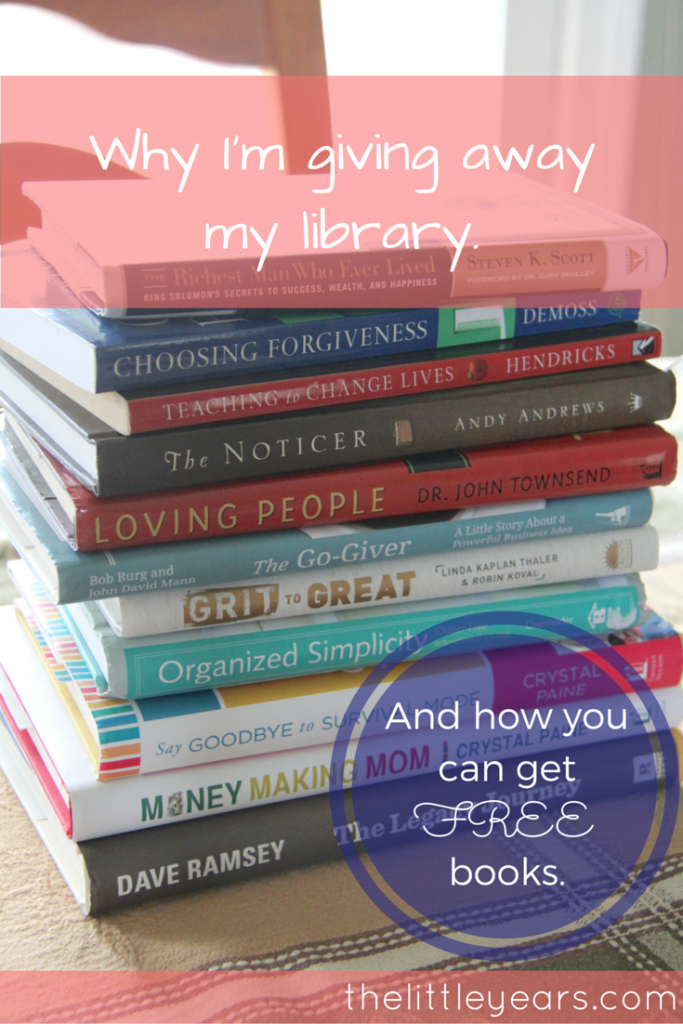 I recently read the book titled, " The Life-Changing Magic of Tidying Up: The Japanese Art of Decluttering and Organizing."
This book completely changed my perspective about keeping the house decluttered and tidy at all times.  It is possible, but it takes a much different approach than conventional "clean-the-house" wisdom.
STAY TUNED: Review & giveaway of this book happening later this week!
In the book, Marie Kondo outlines her method, then goes by category, explaining how to declutter each type of "stuff" in your house.  I was loving this book, and in my head seeing all the stuff I would get rid of, and how beautiful my house would look if I could adopt this wonderful, new method.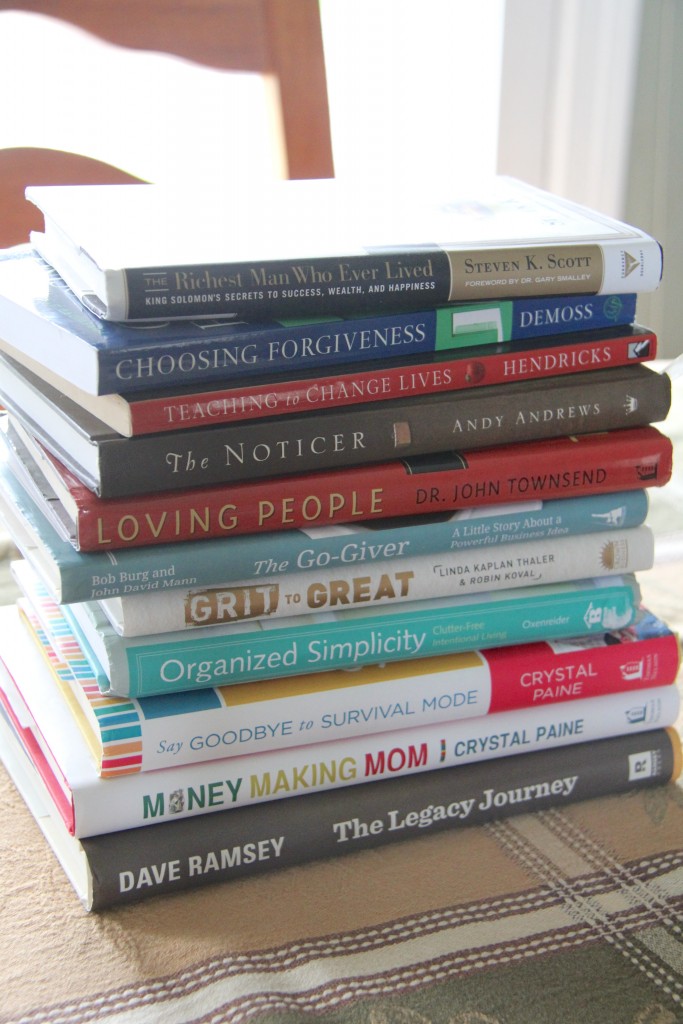 When it came to the section on decluttering books I came to a screeching halt…
If anyone reading this is a book lover, you will understand my dilemma. The KonMari method actually suggests that you get rid of almost all your books, and only keep those very special books that you have re-read multiple times.   She keeps only 20-30 books at any given time. I thought of my many, many books boxed up in the attic, and the shelves in my living room packed full of books, and my first thought was NO WAY.  How could I get rid of these books that had added so much to my life?
Finding good reads, and having a hardback copy of it for my shelf, has always been important to me. I have several books from this past year that I've read and thought, "I will definitely be reading this again!"
So I sat in shock for a moment, then very decidedly said to myself, "Well, this is one part of this book I simply can't agree with, and I will not be getting rid of piles of books from my collection as she is saying to do."
Then I continued on with my reading, thinking that was all settled…
A few minutes later, my mind started wandering from what I was reading, and back to the idea of getting rid of books (on the basis of having already read them, and therefore not having any further use for them.)
"I think I will re-read them, but do I really do that?  Some of these books, particularly those about business & blogging will be dated five years from now, and much of the information no longer relevant.  Hmmm, am I hoarding good books that have been read only once and are practically brand new?"
What I realized was, that when I read a book by an author I love, there is little chance of me going back and reading that same book again.  Instead, I always pick up a copy of another book by the same author.  For example, I did a blog post about "Say Goodbye to Survival Mode" by Crystal Paine.  In my head I had this on my "read again" list, but now I'm reading her new book, "Money Making Mom." Hopefully she keeps writing, and I keep reading each new book she publishes, but going back to the first book, is unlikely.
Long story short, after thinking it over, I have decided that it makes more sense to give away my favorite books instead of collecting them.
Here are the benefits of giving away my books…
Less "stuff" in my house. Less to dust, less to store, less to move around.
The books will be much more useful if they get passed on to others who can use them before the information in them becomes dated.
My attic will thank me.  I have bins and bins of books up there, so it is a good time to stop adding more volumes to my already large collection.
I can always purchase another copy of a book down the road if I want to read it again. Buying used books on Amazon or thriftbooks.com makes getting a hold of great titles easy and inexpensive.
It makes me happy to think of the book being a help to someone else, rather than collecting dust at my house.
It will be great for my blog readers, as I plan to give away these once-read books, right here, to whoever wants them.
So here's how it's going to work:
When I finish reading a really fantastic book, instead of shelving it, I will write a quick review with a picture and put it up here on my blog.
If the book looks like one you would like to read, you can comment and let me know.
After a week I will randomly draw a winner from all the commenters names.
I will contact you to get your address, and ship the book out to you via media mail the next time I'm at the post office.
P.S. No need to worry about the shipping cost, I'll cover that! 😉
Please jump in on these posts and chat with me about what you're reading, or why you would like to win the current book giveaway.
For the sake of giving instead of hoarding——decluttering instead of dusting——I'm giving away my favorite books as I read them. The best part is, I'm kind of excited about it too! 🙂