Sometimes I find myself in a rut, always saying the same thing.
When it comes to encouraging the kids, it's easy to say the typical "Good job!" over and over.  So I created a cheat sheet to keep handy, and change things up a bit.
Using different expressions of praise can be more meaningful, as well as have the side benefit of exposing your child to more words and phrases.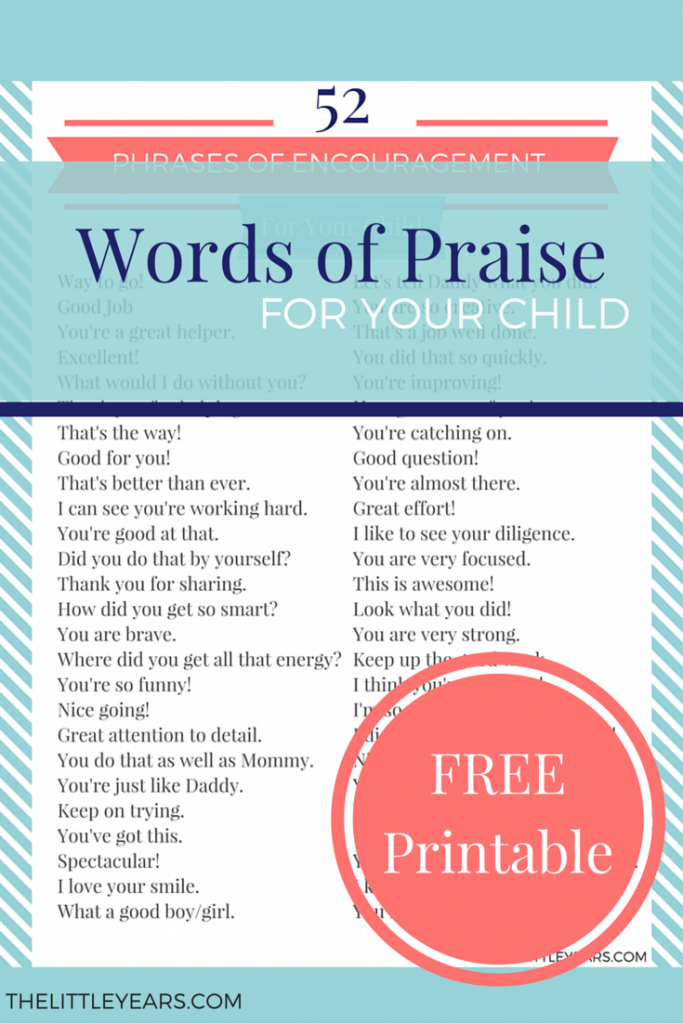 To download or print "52 Phrases of Encouragement"