Everyone has a copy (or three) of "Goodnight Moon"—-but our favorite book by Margaret Wise Brown is actually "Goodnight Little One."  We read it on repeat sometimes because the kids can't get enough of it!!  It has the cutest illustrations of all these different animals going to sleep, and the last page is the little child going to sleep all tucked in bed.  It's just adorable!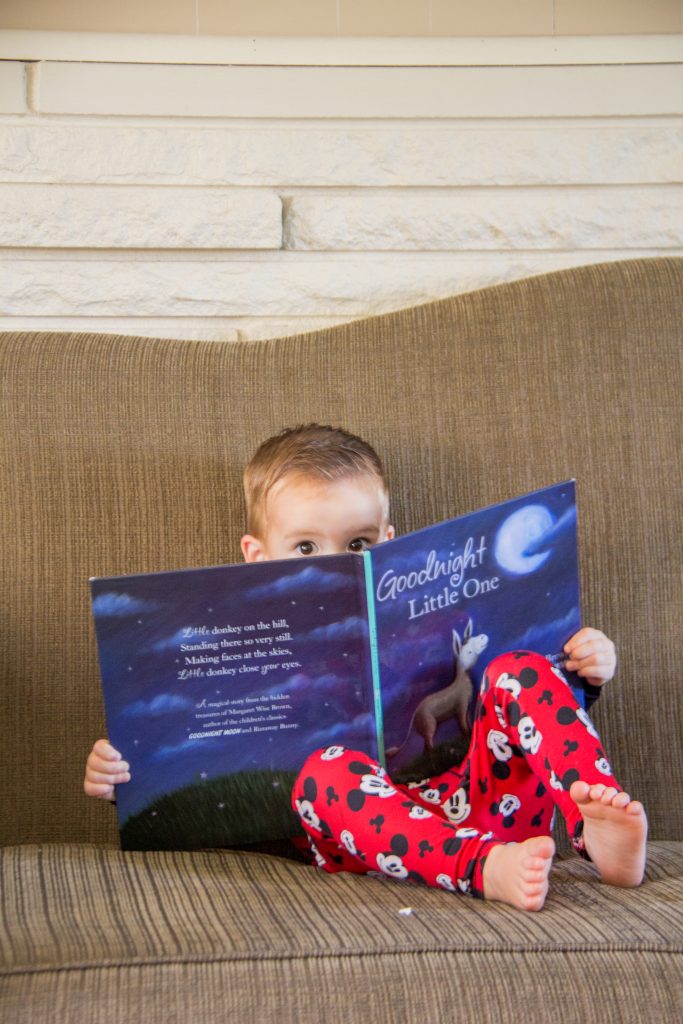 Our other favorite bedtime book is "The Jesus Storybook Bible: Every Story Whispers His Name."
 Since someone gifted us with this wonderful book, we've had several more people recommend it to us— so maybe you all have already heard of it. It is just the most beautifully written story of Jesus that is simple for children, yet still has lots of great detail.  The illustrations are somewhat abstract, but my kids don't seem to mind. We like to read a page or two each night before bed.
If you're looking for a way to teach little ones the story of Jesus, I highly recommend this book!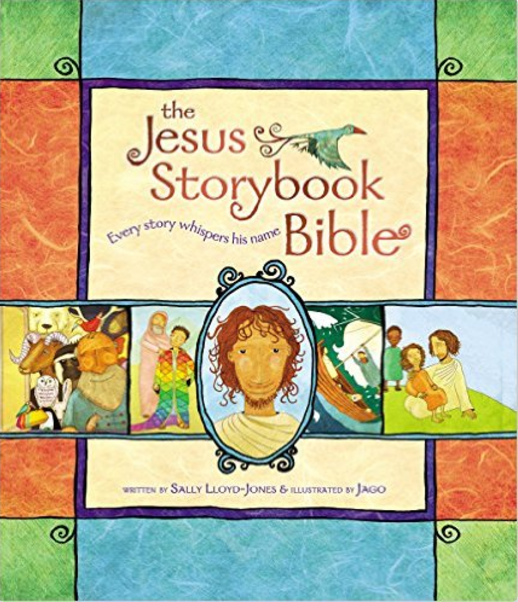 GIVEAWAY!
I'm giving away a copy of "The Jesus Storybook Bible- Every Story Whispers His Name."  All you have to do to enter is drop me a comment on this post. I'd love to hear the titles of some of your kids' favorite books!
*Winner will be announced here on the blog.  This giveaway only ships within the United States.
ALSO, scroll to the bottom of this post to learn about another giveaway you can enter.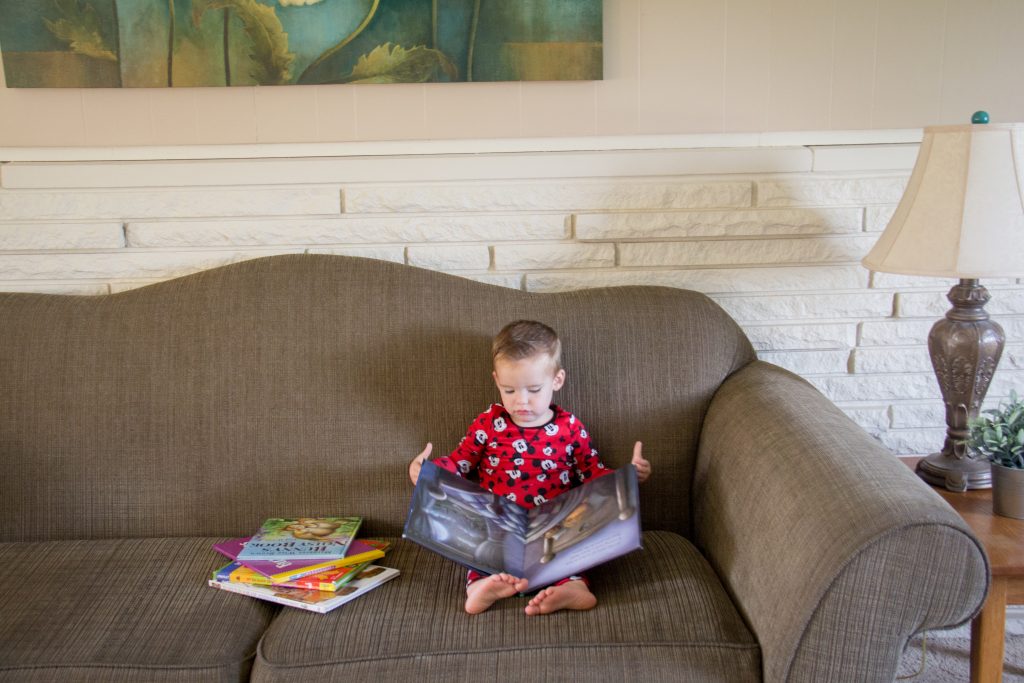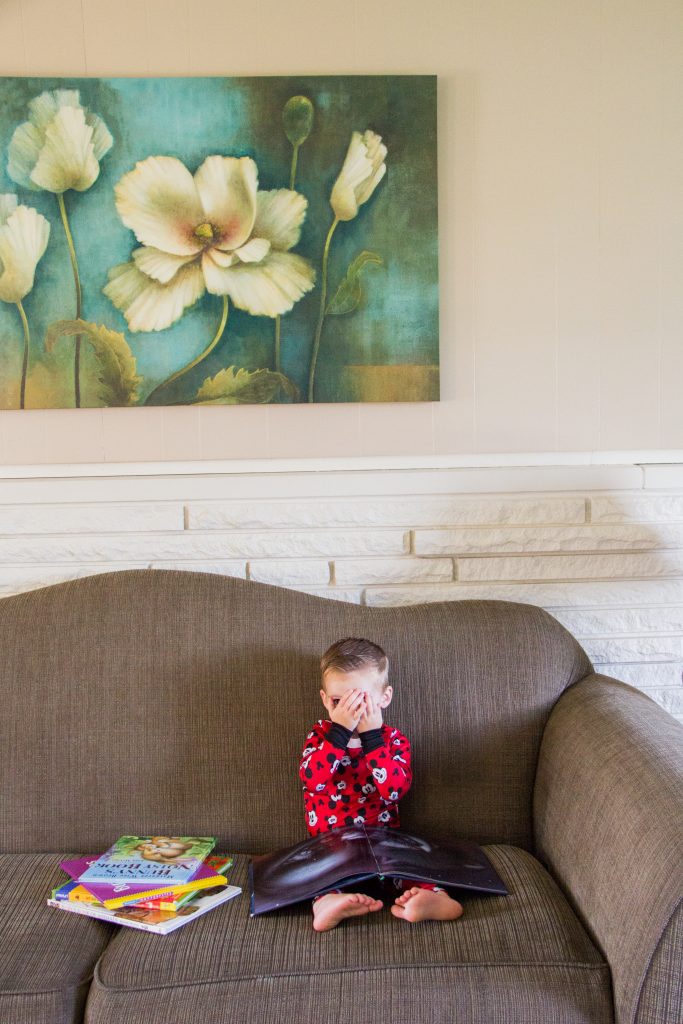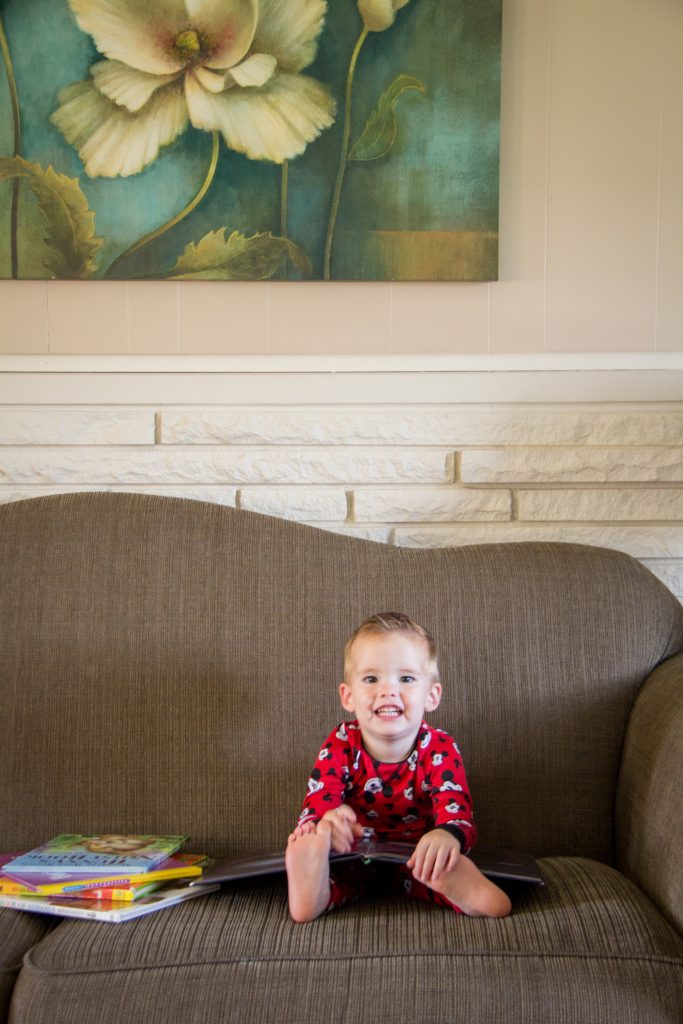 P.S. If you don't follow my Facebook page called "Deals at the Door", where I share online deals for moms and kids, you should hop on over there.  I'm doing a giveaway for a SkipHop children's backpack like the ones I reviewed in {this post}. Details on that giveaway coming to the Deals at the Door page soon– so get on over there and give it a follow! 😉