So the package says ages 7+, but with a few revisions to the original game, Uno is the perfect game for teaching kids 2+ to recognize colors and numbers.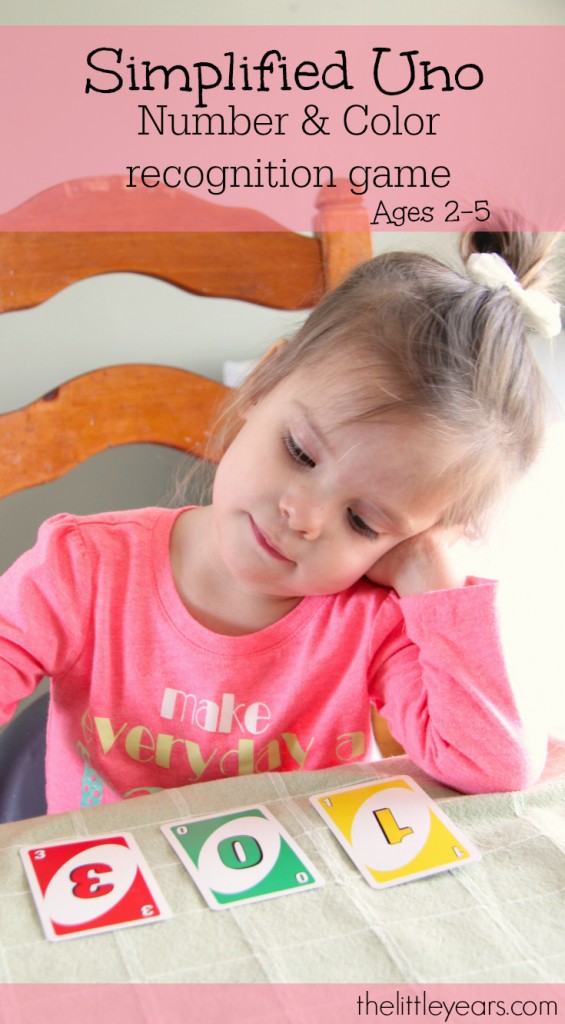 Follow all the original Uno card game rules with these easy revisions…
(if you've never played Uno, you can find the rules here: unorules.com)
1
Remove all the special cards (skip, reverse, +2, +4) but leave in the color change card.
2
Deal each child only 3 cards.  This makes the games go more quickly, which is great for the short attention span of young children.
3
Have the children lay their cards face up in front of them so they can look for the matching number or color easily.  Before you begin the game, ask them to identify the numbers they were dealt. Help them out if they get stuck (especially on the sixes and nines.)
4
 Begin each turn by saying something like "You need a blue, or a five.  Do you have a blue or a five?"  Then let them look at their cards and find the matching card.
That's it! Just simple revisions to make a preschool-friendly version of the game.  Happy Uno playing!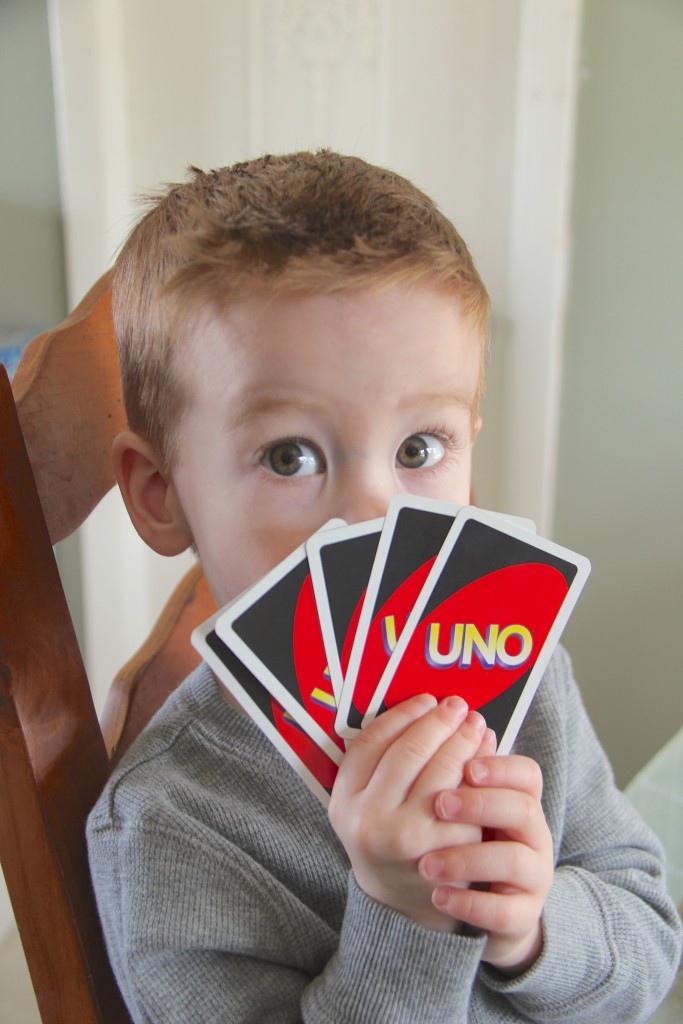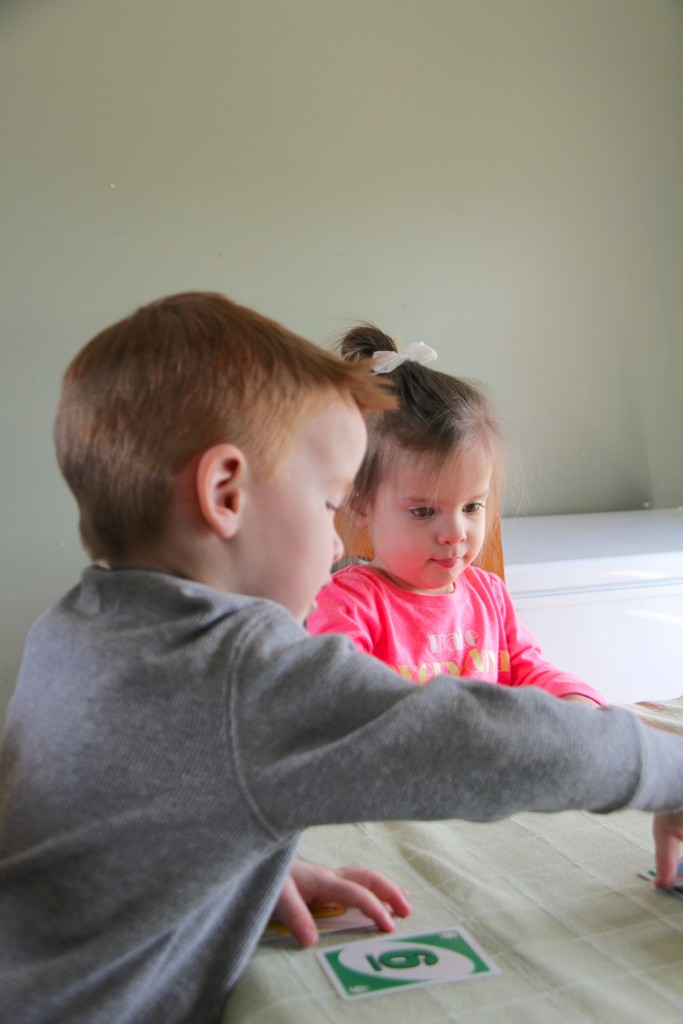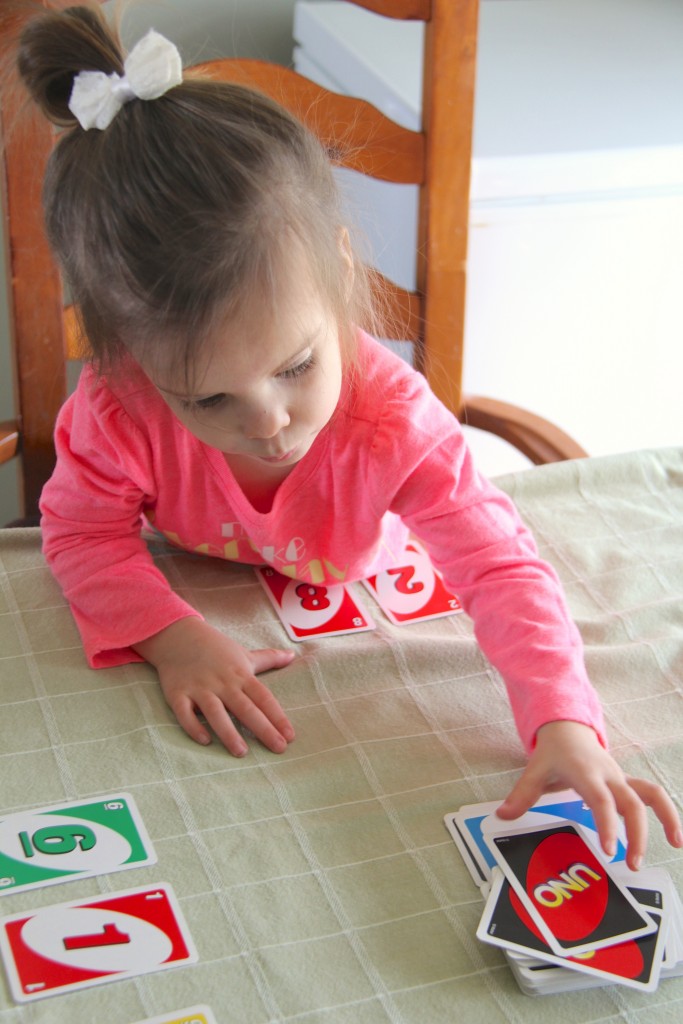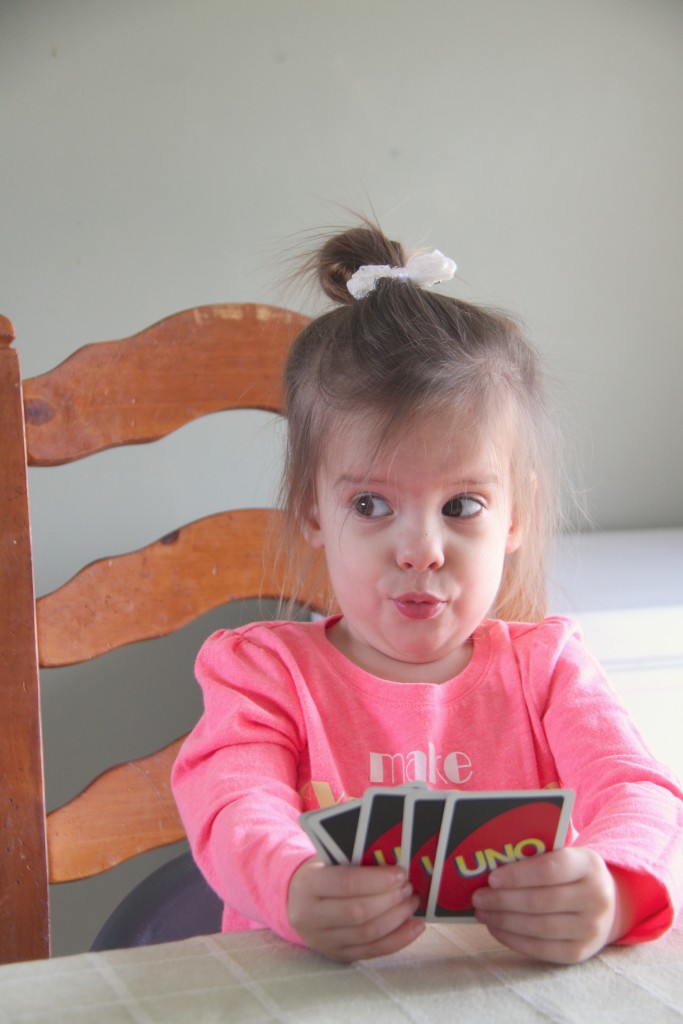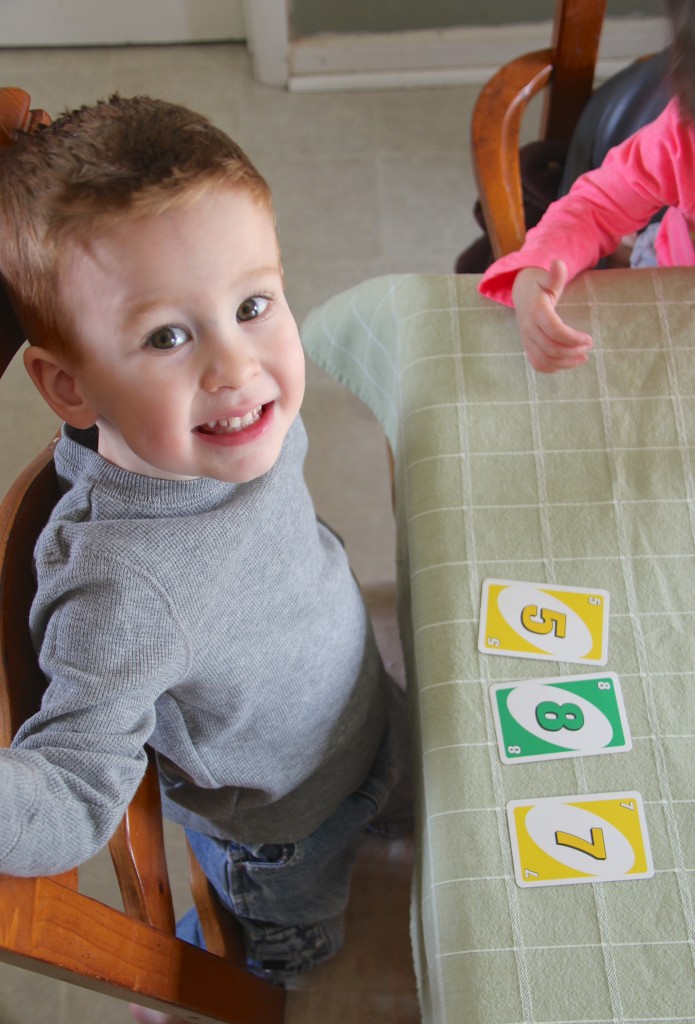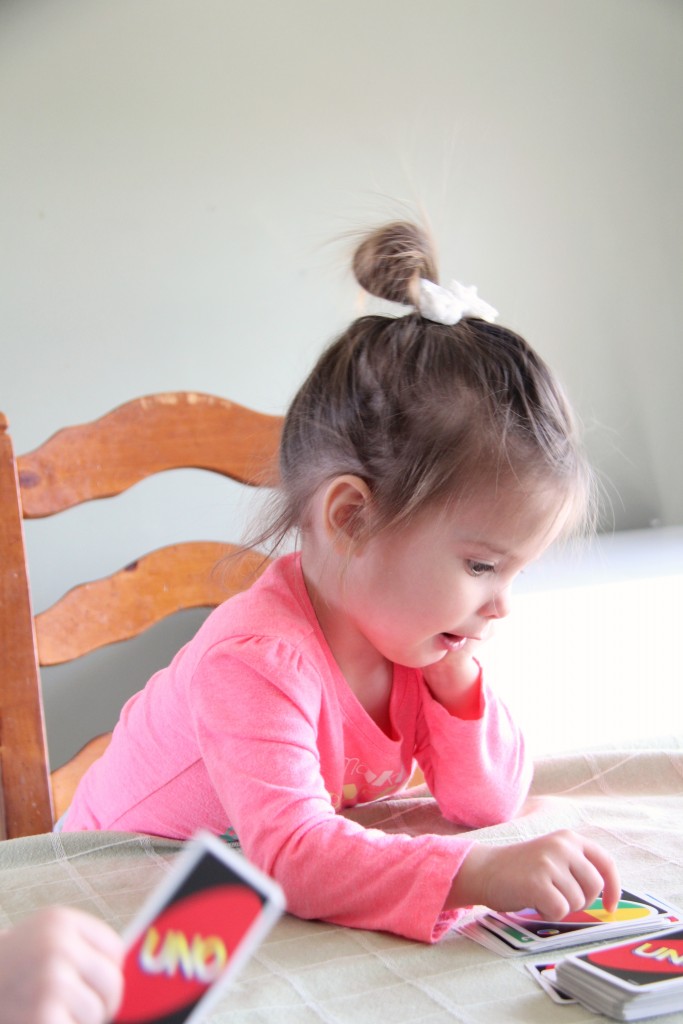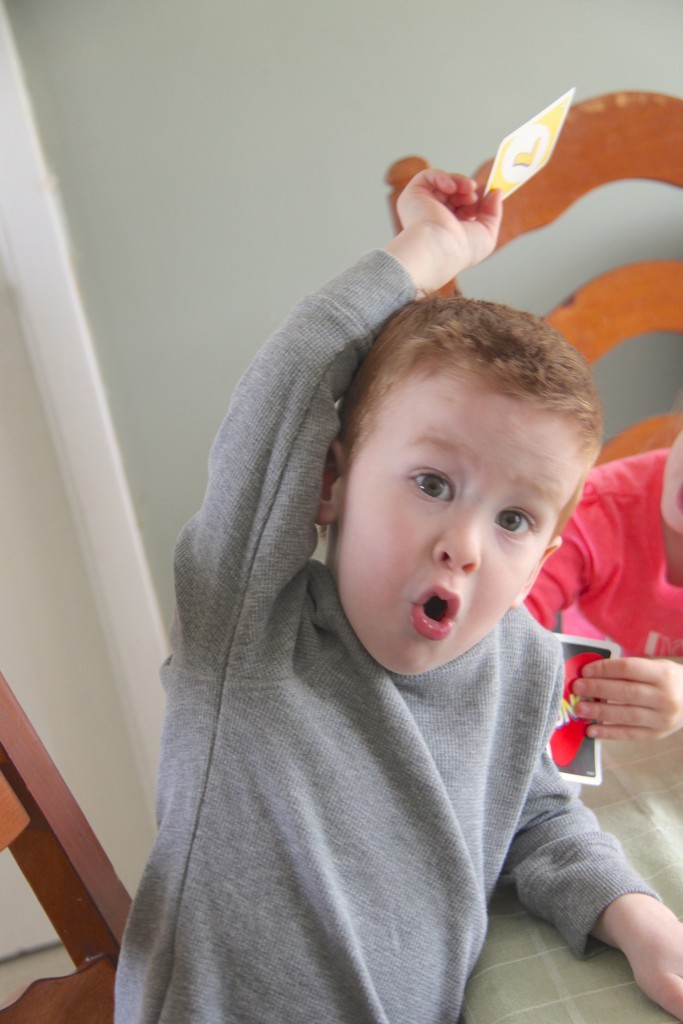 The winning card! 🙂