There are many variations to these tasty treats on the internet, so I by no means claim the originality of this recipe. I've seen them called energy bites, energy balls, oat balls…  But whatever you want to call them, they're amazing!
I love them, because they are yummy, made with healthy ingredients, packed with protein, and the kids can help make them! They are also sugar free (except the sugar in the semisweet chocolate, but if you want, you can substitute raisins), no bake, and super quick to whip up when you get the afternoon "snackies".
We always make a double batch so I can freeze some, but they never make it to the freezer because we eat them too fast.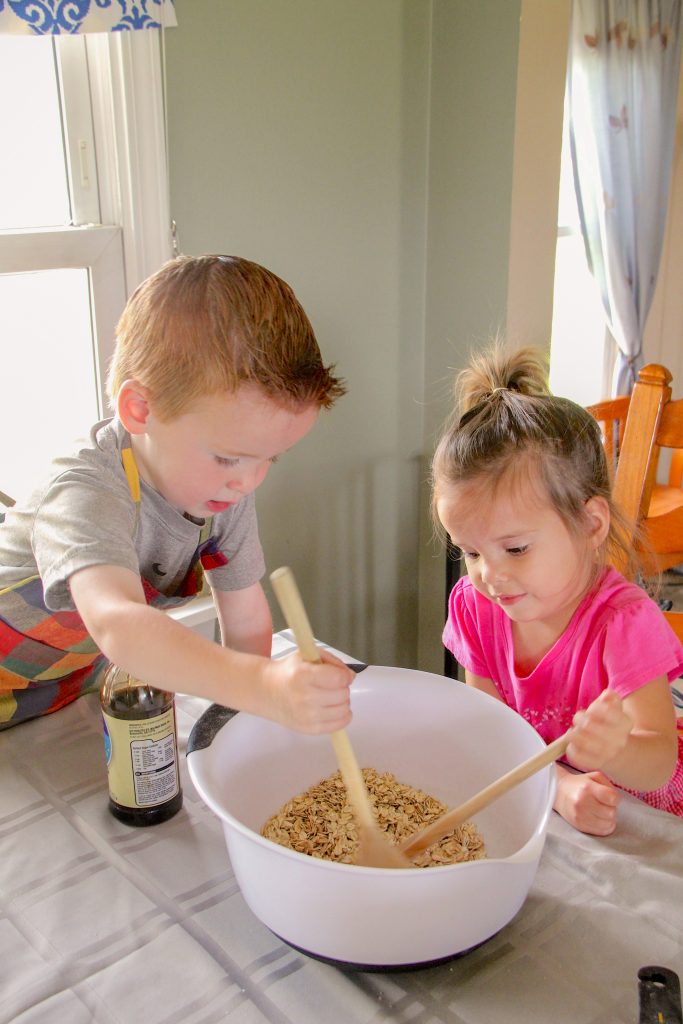 (The recipe is already doubled for you, because one batch is simply not enough.)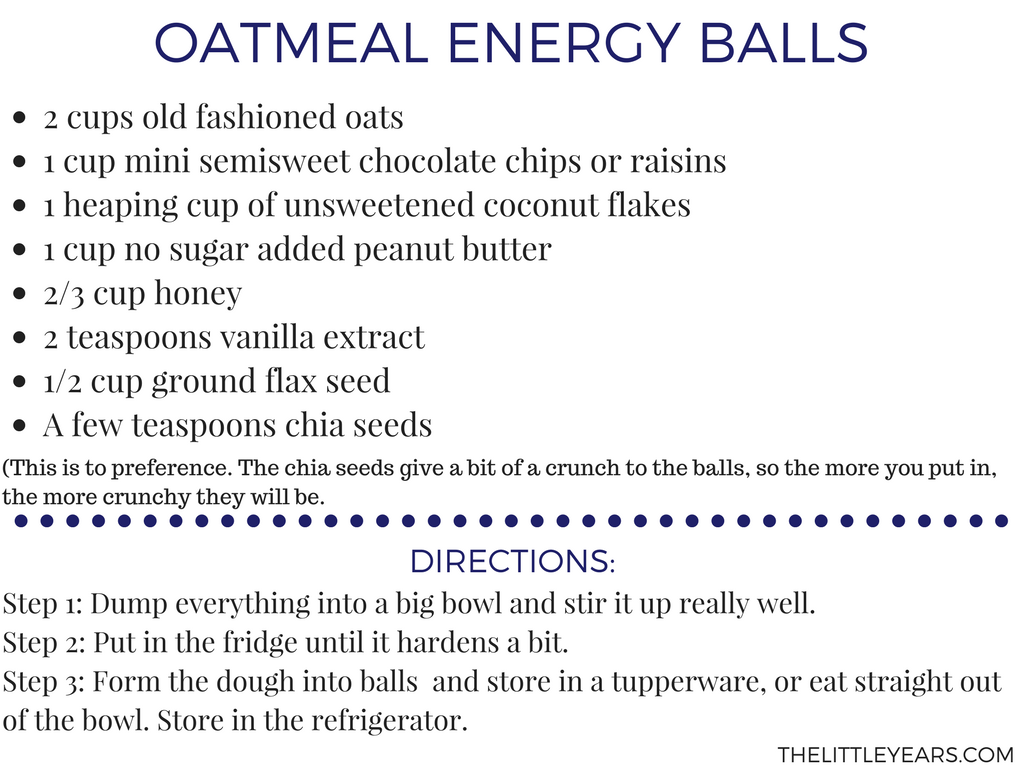 We keep things simple, but like I said, there are many variations of this on Pinterest, so if you love them and want to change it up, jump on and check out.