We are so excited to announce that in July we'll be adding another little one to our family!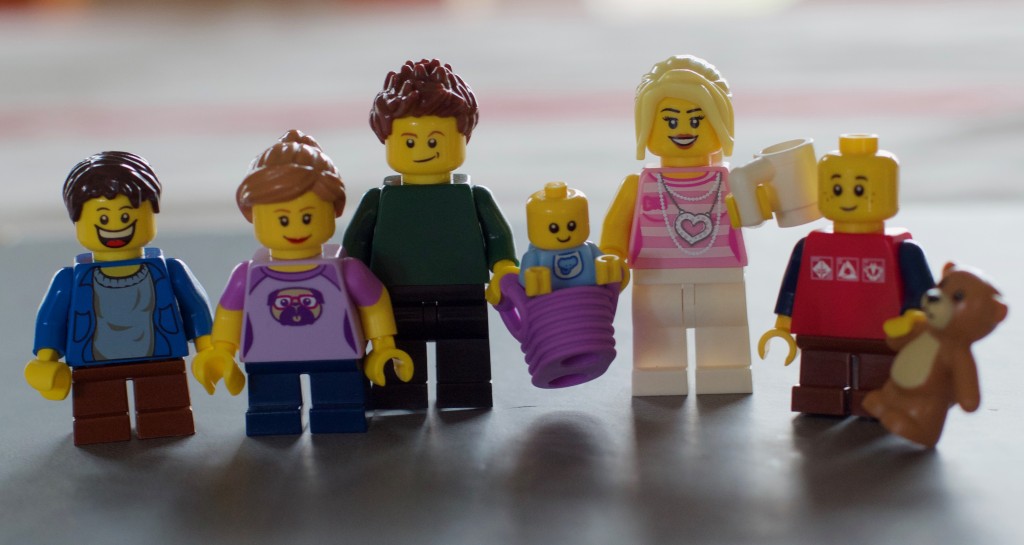 (I made sure to include a LARGE cup of coffee with my Lego character for this photo. 🙂  And did you notice all the kids are smiling at once?! I highly recommend this method for taking a family photo. 😉 )
This year has already had lots of adventures! We officially joined the mini van club, and last week Rick and his brother built the kids a triple bunk bed.  So we are set to go, and the kids are thrilled.
Kenny & Addie have come up with many (hilarious) names for baby already, but Rick and I are still flipping through the baby name book looking for the perfect one. Do any of you have a really hard time finding THE name?!
My computer has unfortunately been out with a bad screen, making blogging a little tricky, but we should have that up and running again soon!
Also, I have a few things in the works to share with you that I think you'll love. Stay tuned!