REJOICE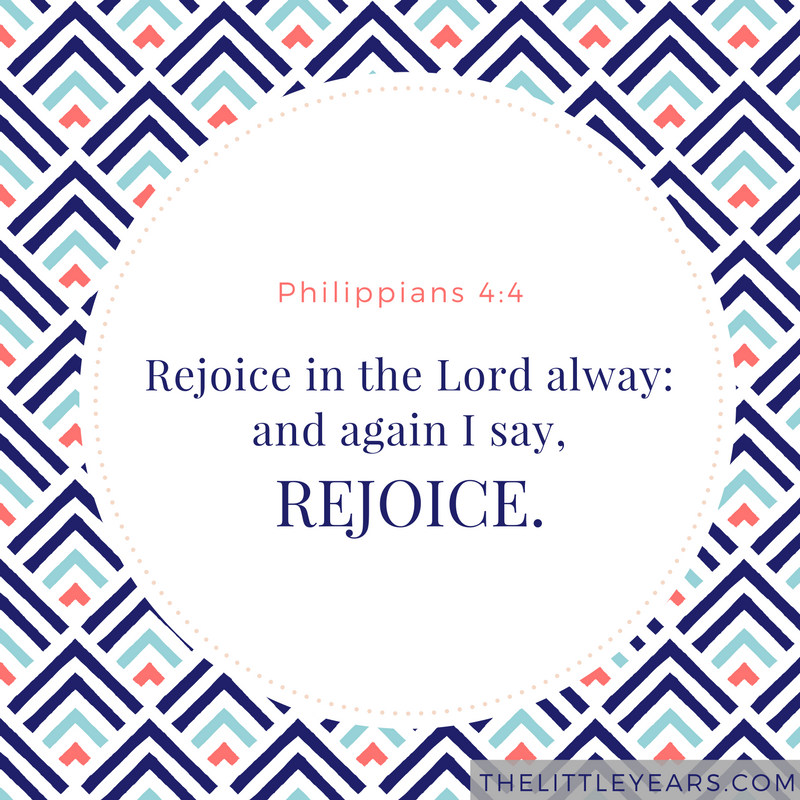 As I thought about what I wanted to work on in 2017, the word "Rejoice" came to mind.
In the last two months of 2016, I met a family who seem to live in a perpetual state of thankfulness.  They are always sharing with others God's goodness in their life.  They aren't fancy, or wealthy, they don't have it all together (no one does), and yet, every word out of their mouths is uplifting and focused on Someone greater than themselves.
As I got to know them more and shared a meal with them in their home, I figured out the secret to their happiness.  They were always rejoicing!  How can a person be discontent when they are rejoicing? How can one be frustrated, impatient, or discouraged while dwelling in the joy of the Lord?  Rejoicing in the Lord contends with all the other things that would make us disgruntled, unhappy people.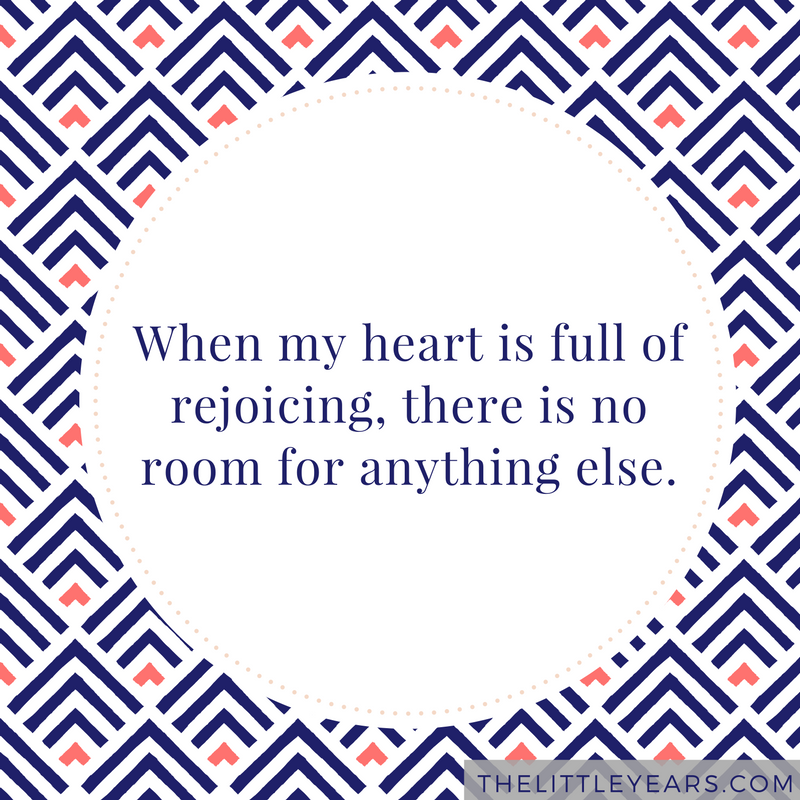 When my heart is full of rejoicing, there is no room for anything else.
If I am rejoicing in

God's love for me

, I don't need the approval of others to be fulfilled.
If I am rejoicing in

God's goodness to me

, I won't be jealous of others.
If I am rejoicing in

God's blessings in my life

, I won't be discontent.
If I am rejoicing in

God's salvation

, I will share it with others.
If I am rejoicing in

Who God is

, I will draw closer to Him.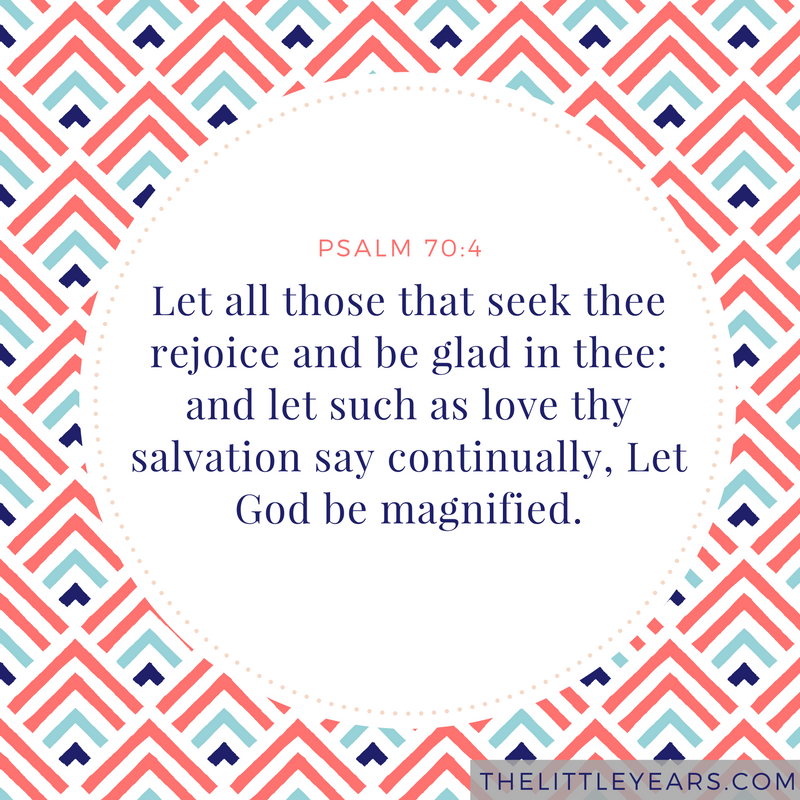 Rejoicing in the Lord is a choice to be made daily.
We live in a culture that compares to one another, that thinks more is better, that demands a fast paced life, that expects a certain amount of social interaction, that gets offended easily, focuses on outward beauty… A culture that…
Makes us feel like we are not enough…
Causes us to work hard to live up to other people's standards…
And sidetracks us from the things that truly matter.
It's time to rejoice and rest in the Lord. It's time to let go of the lies in our heads that are a product of our culture and of Satan.
In 2017 I choose to rejoice in all that God is, and all that He has done!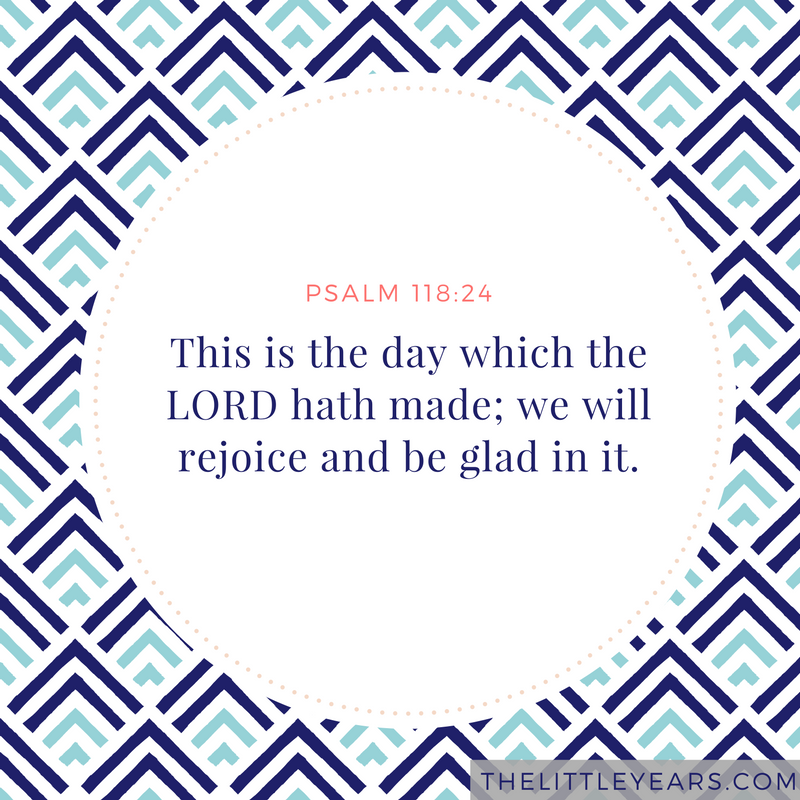 Do you have a word for 2017? I'd love to hear what is, and why you chose it, in the comments below!