In {this post} about how to raise smart kids, I mentioned toys that would build intelligence, which I termed "Smart Kid Toys." Then I was chatting with another young mom, and we talked about having wishlists for our kids. It seems like every time the kid's birthdays or Christmas roll around, at least a couple relatives ask, "What do the kids want or need?"
So I thought it would be fun to put together a wishlist of "Smart Kid Toys" for grandparents, aunts, or whoever else might ask you for gift ideas.  You can share this post with them, and bam! your kids will get smart kid toys for Christmas this year. 😉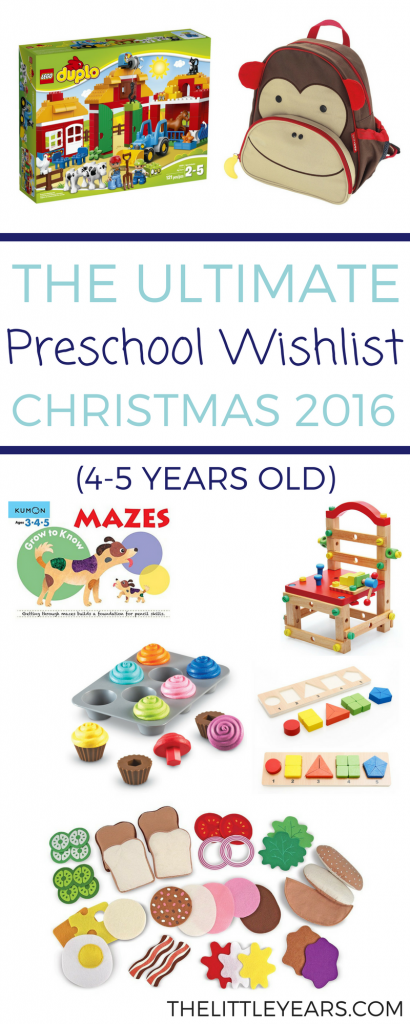 I tried to pick items that are great for little minds, while also being highly entertaining.  And none of them make noise. (here's where you thank me!)  You'll probably still have a relative that thinks it's just hilarious to give your child some obnoxiously loud toy, but hey, sharing this list might lessen the chance of that. 😉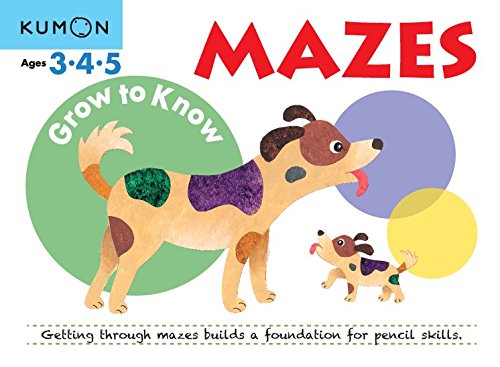 Mazes by Kumon – This is a super fun maze book for little guys!  It starts with very simple lines, and takes you all the way to winding, twisting mazes by the end. Recommended for 3-5 year olds.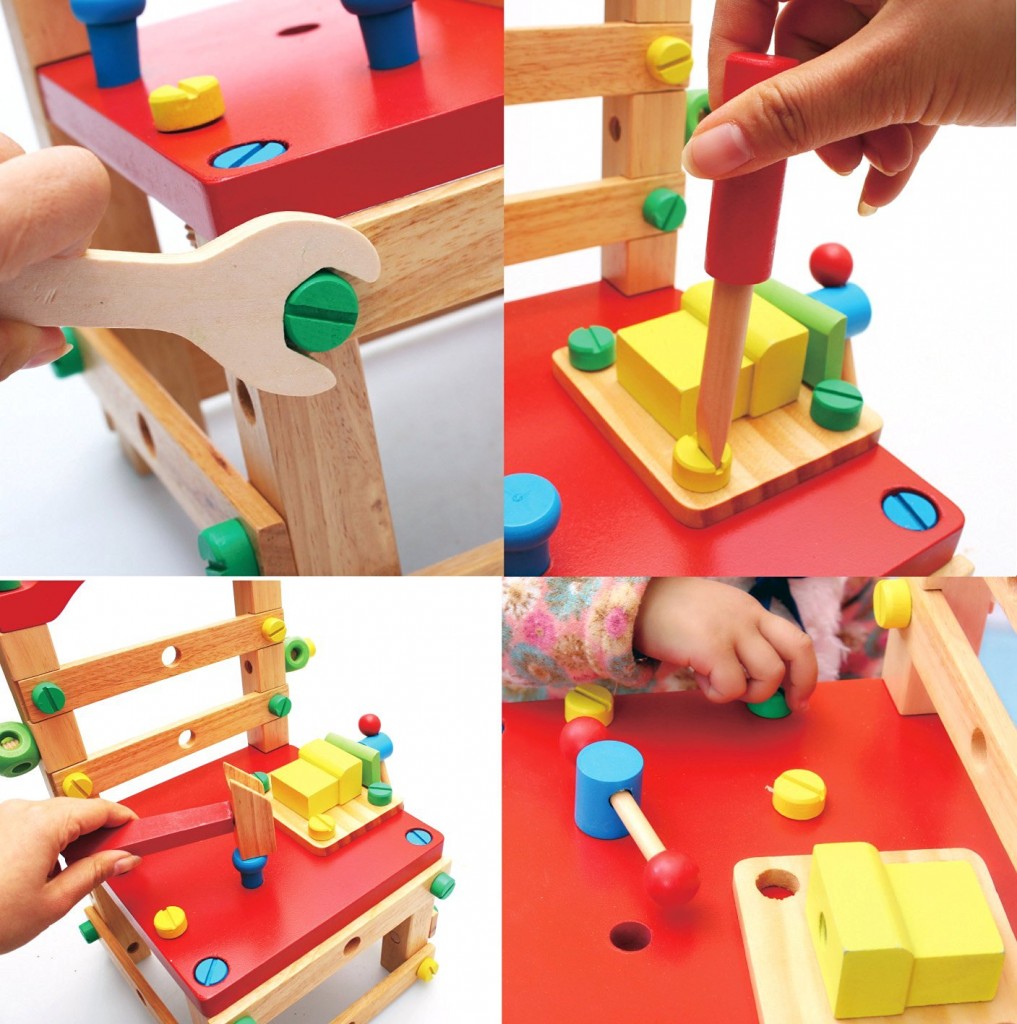 Build Your Own Wooden Chair  – This looks like an amazing toy that any child would LOVE! Check it out!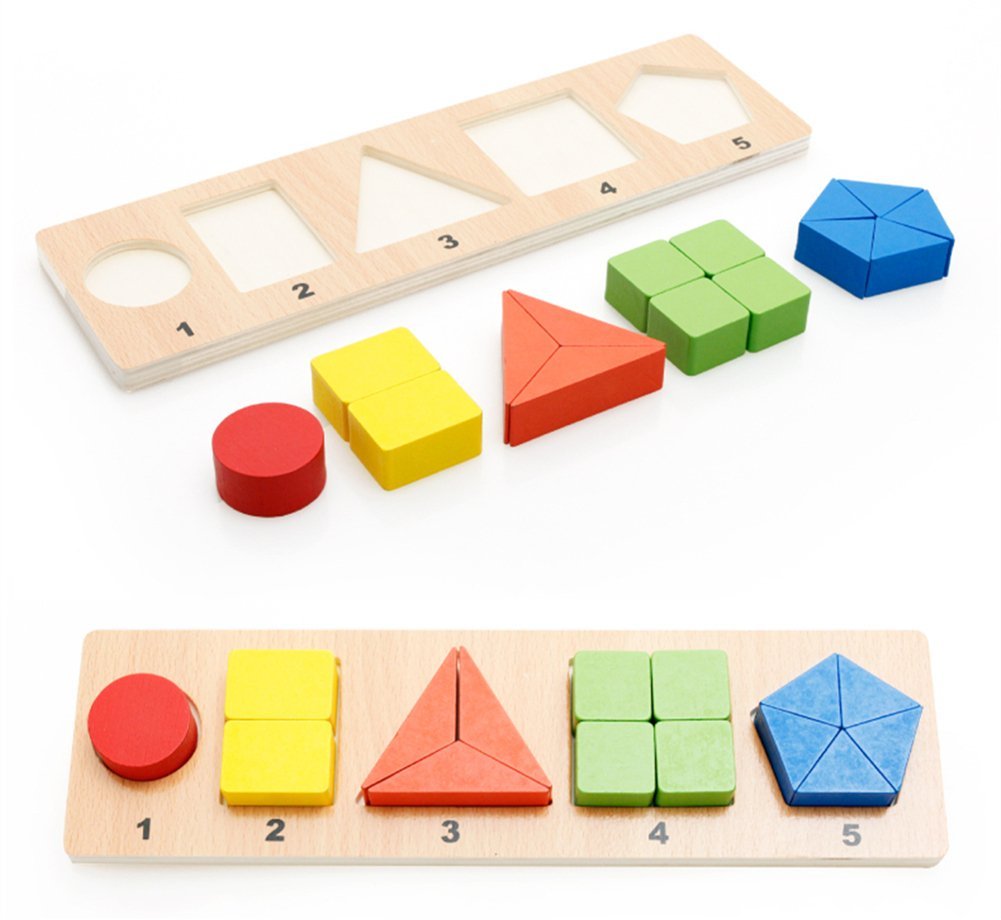 Geometric Puzzle – Fun way to build and learn fractions at the same time!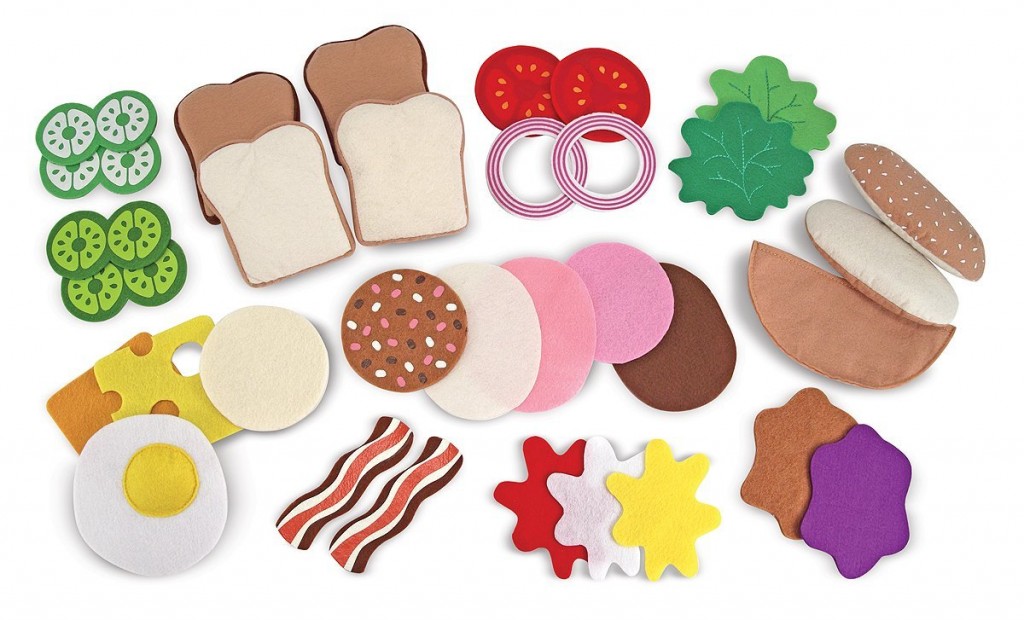 Felt Food Set by Melissa & Doug – Perfect for quiet pretend play.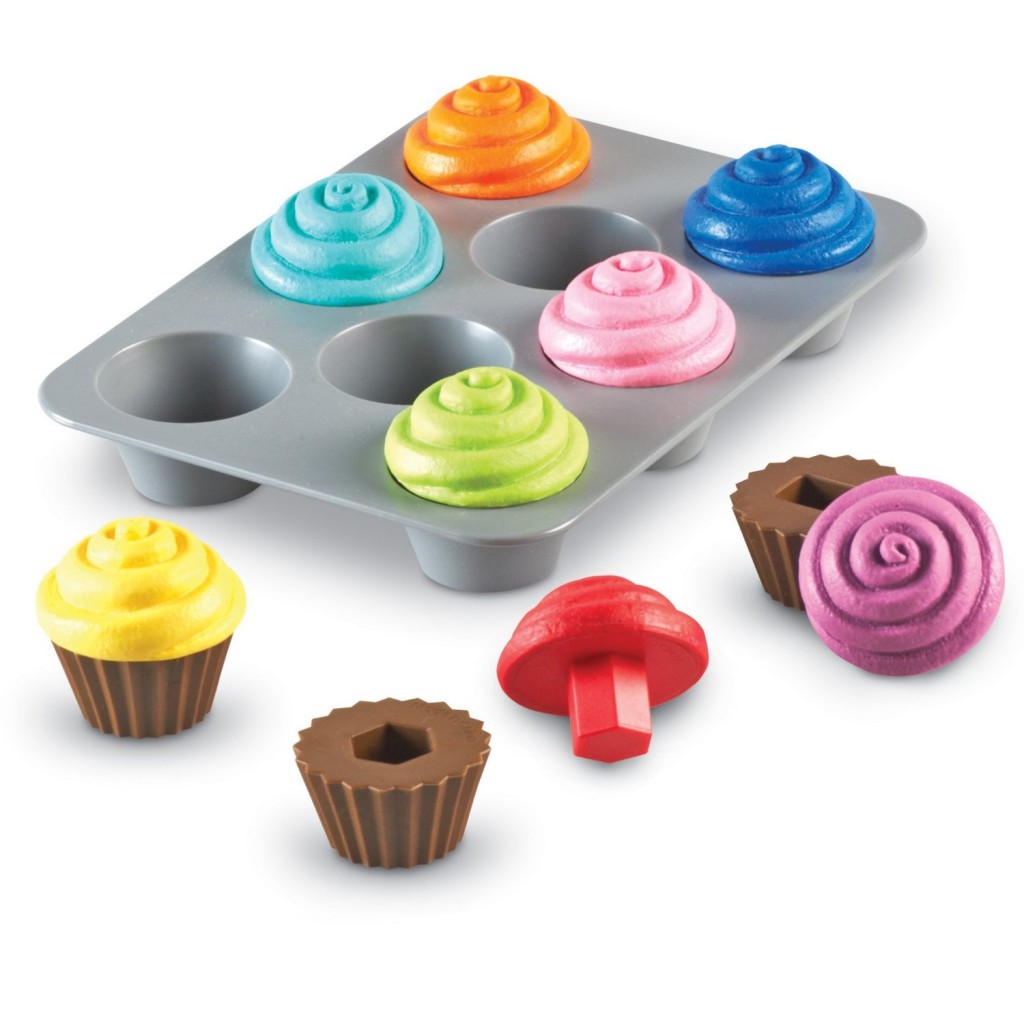 Shape Sorting Cupcakes by Learning Resources – How cute are these?!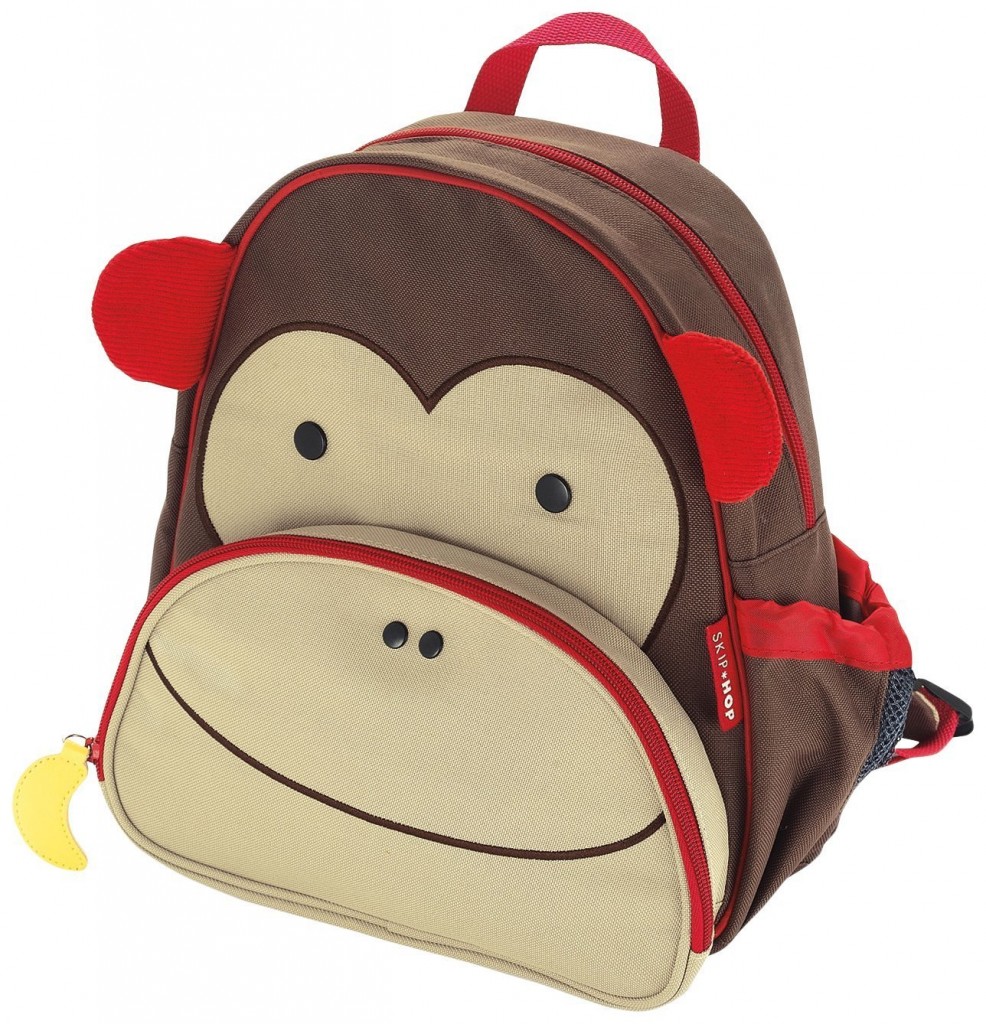 SkipHop Child's Backpack – Many other Zoo animals available!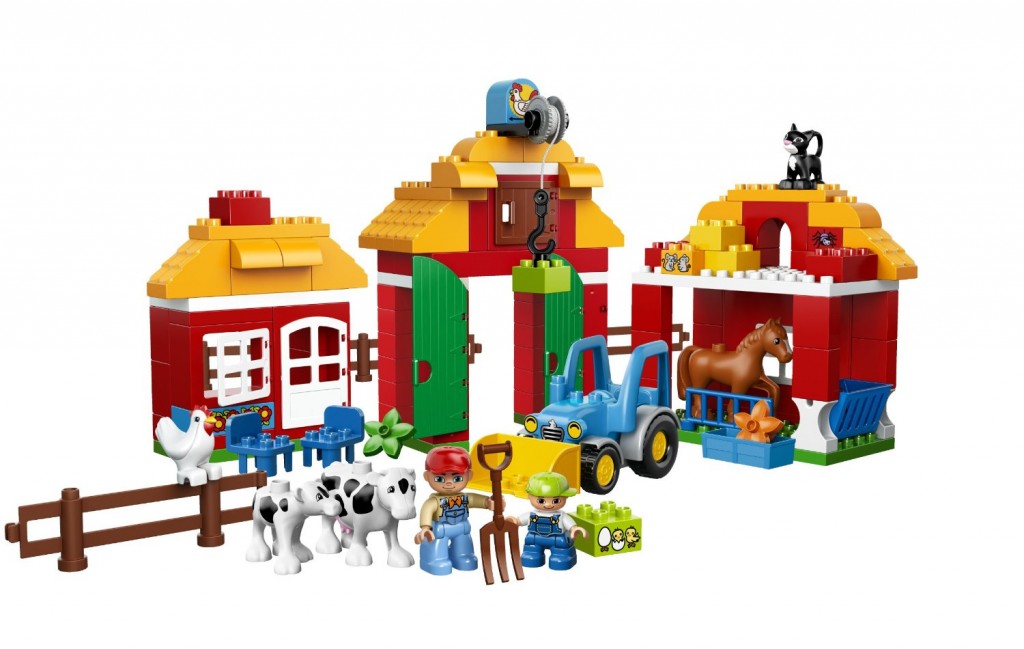 Big Farm Duplos – This is possibly my favorite Duplo set of all time. It comes with a chicken, horse, cow & calf, cat, and two people, plus the barn!