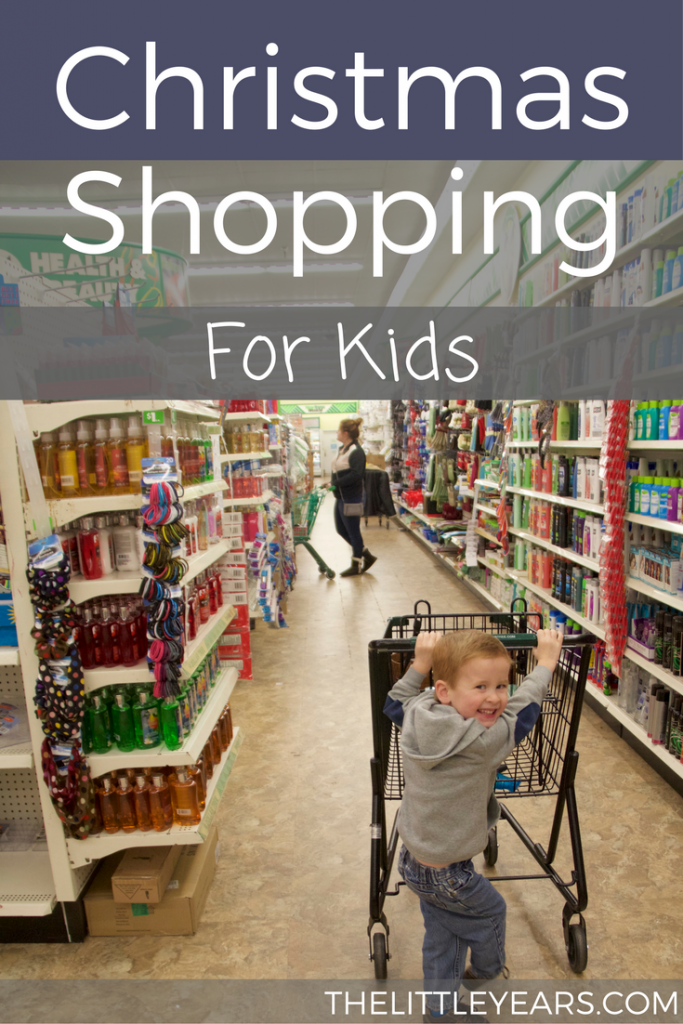 When Rick was a little boy, his Granny would take him to the dollar store at Christmas and let him pick whatever he wanted for each member of his family, one gift per person.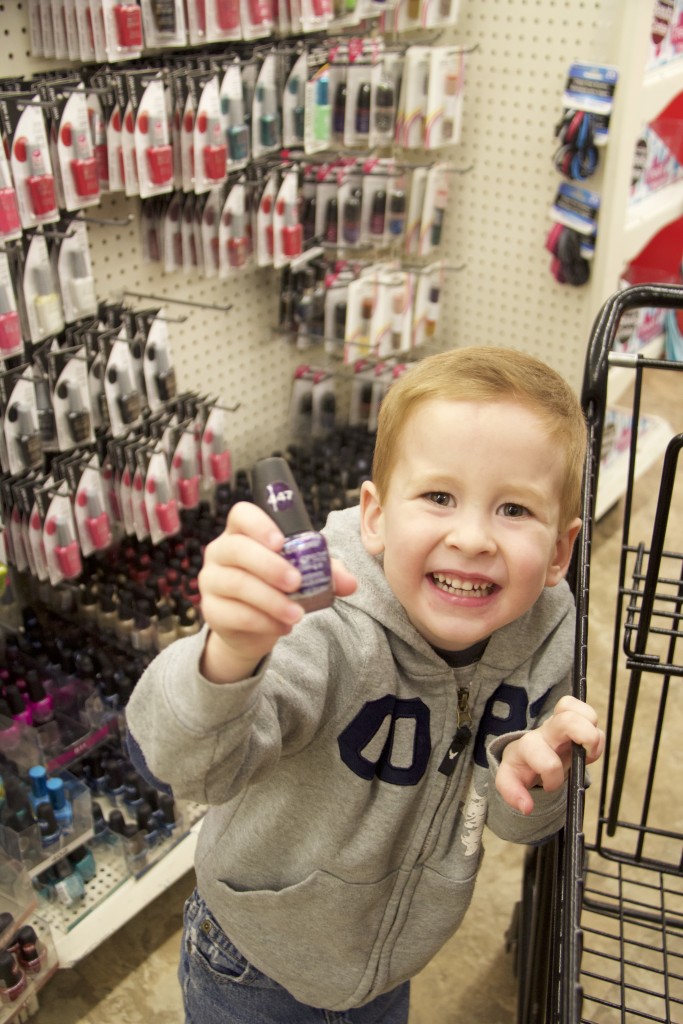 This year we took Kenny & Addie and added it to our Christmas traditions.  They took a few dollars from their own piggy banks, and we let them pick whatever they wanted for each family member. We chose dollar tree, because everything really is a dollar there.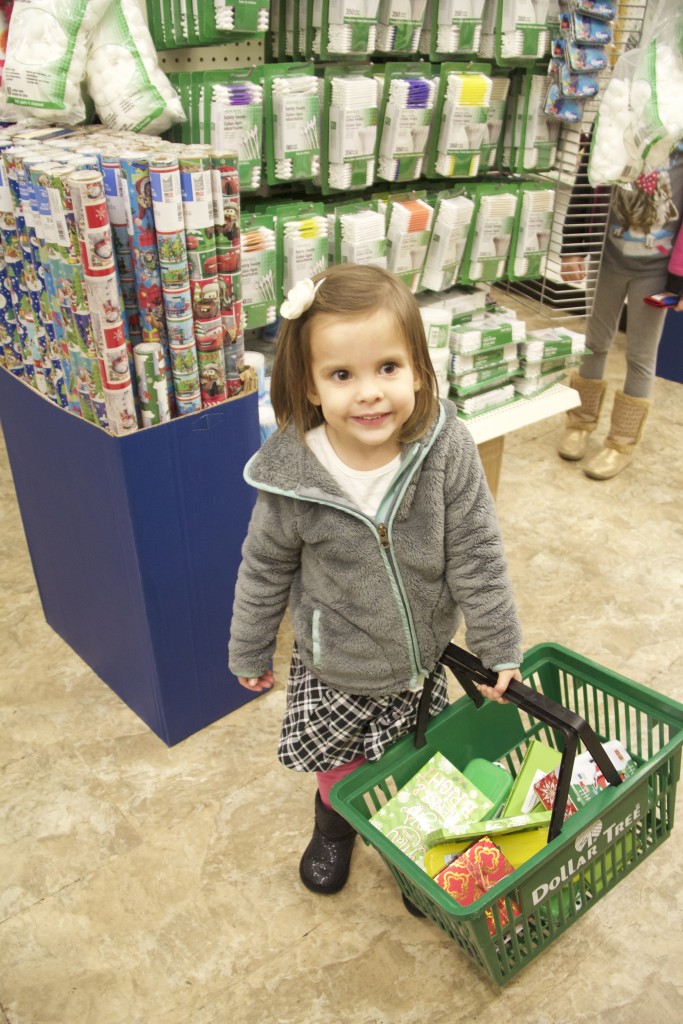 I love this tradition, because it teaches kids to think of others, it allows them freedom to choose the gifts themselves, and it is just plain hilarious what a 3 and 4 year old choose to give to their Grandpa, Nana, and Aunties.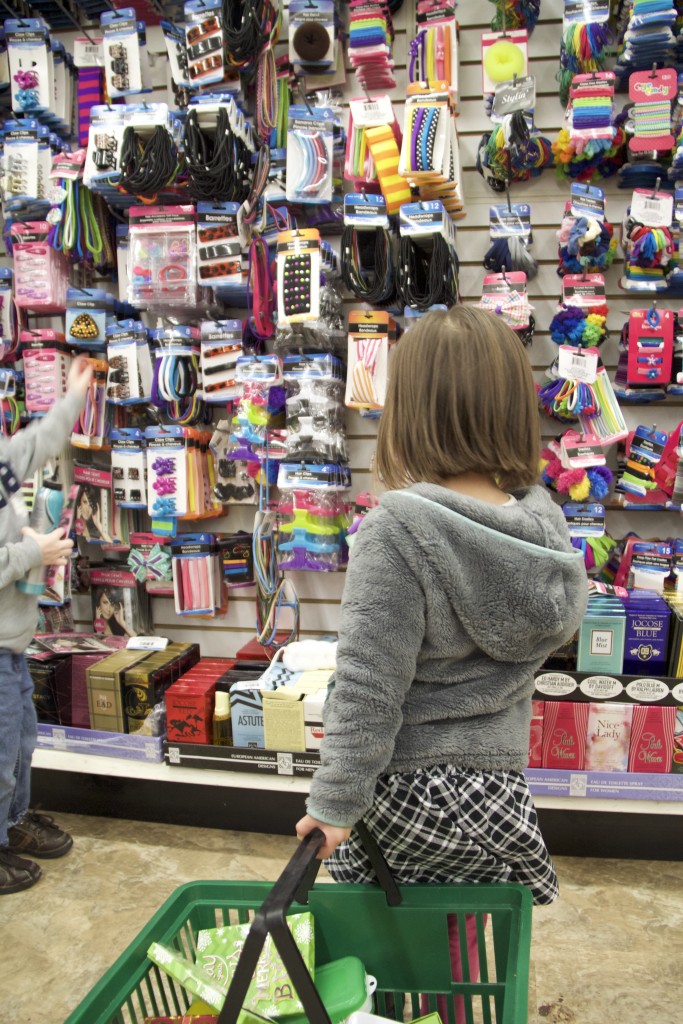 From nail polish, to spray bottles, to Nemo placemats, we had all kinds of things in the basket!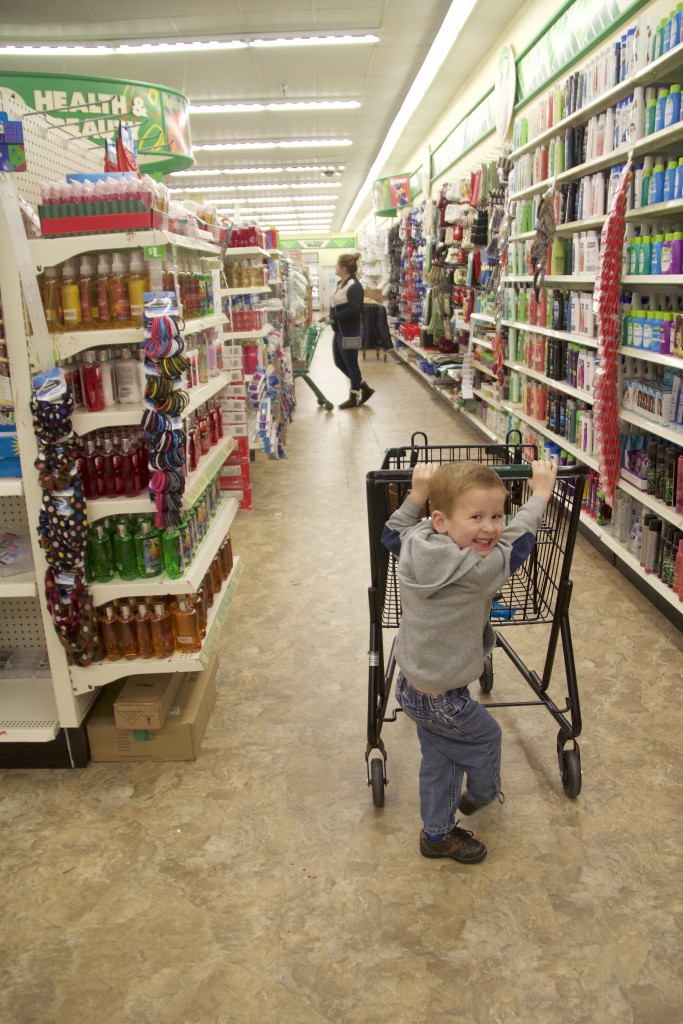 It only costs a few dollars to do this Christmas shopping activity, and will create some humor when they hand out their gifts on Christmas day!
What Christmas traditions/activities do you like to do with your kids?