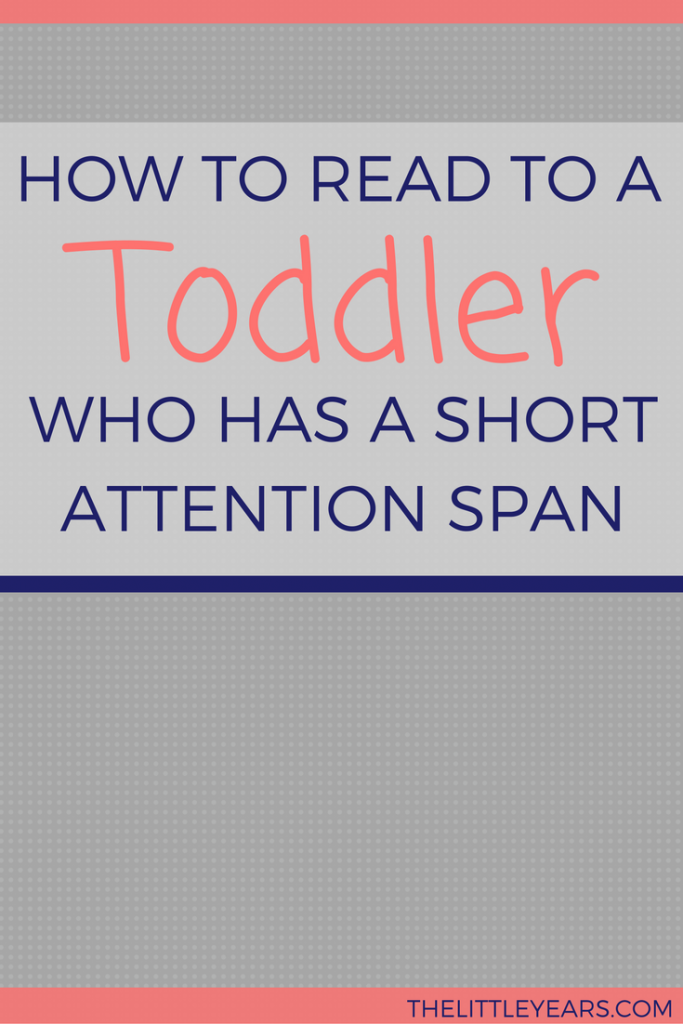 Some kids are just wired to be more active, and remain that way throughout their lives. Others go through phases of "discovery" where all they want to do is go-go-go.  I'm pretty sure we all know the benefits of reading to our children, (learning facts, building vocabulary, expanded creativity & imagination, etc.) And we know the benefits of cultivating a love for reading in kids…but where to start?
I just want to say real quick here, that I have talked to moms who have all this "mom guilt" about the fact that their child won't sit for books. "I know 'Readers are leaders!' But my baby won't sit long enough to read even a page!" they say sadly.  On the flip side, I've met moms who think their child is superior because they will sit through stacks of books.  Forget all this nonsense. Kenny once sat while I read him a whole shelf full of books, and Addie is a mover and shaker that takes great effort to keep focused.  Each child has their own needs and gifts.
All three of my kids have gone through times when they're just too wiggly to sit and read books with me.  It's usually somewhere around 9-18 months that they have a hard time sitting still, because they are learning to crawl, then walk, and there are so many adventures waiting for them (like electrical outlets, emptying things off shelves, dumping over laundry baskets, and more!)  This is the busiest little time of their lives, but we still want to read them!  Here are some ideas for you:
These tips are written with a 9-18 month old in mind, but could also work for very active children who are a bit older and need some more development in this area.
1. Read and flip quickly.
With pictures and words flashing before their eyes, they are more likely to stay put.  Find books with one word and one picture per page. Flip and read as fast as you can. Zoom through that book at lightening speed! When you're done reading it, set them down to toddle around for a minute while you grab another book.
These are Michael's favorite quick & easy books.
Bright Baby Series: "First Words", "Animals", "Colors", "Trucks".
2. Condense the book.
If a book has many pictures, like the one shown below, don't feel like you have to read and point out everything on each page. If they have a short attention span, this will simply not work at all. They'll get the wiggles after about 3 words. So open the page with 20 things on it, point out three, and flip to the next page.  Work through the whole book this way, then start at the beginning again, this time pointing out different objects than you did last time.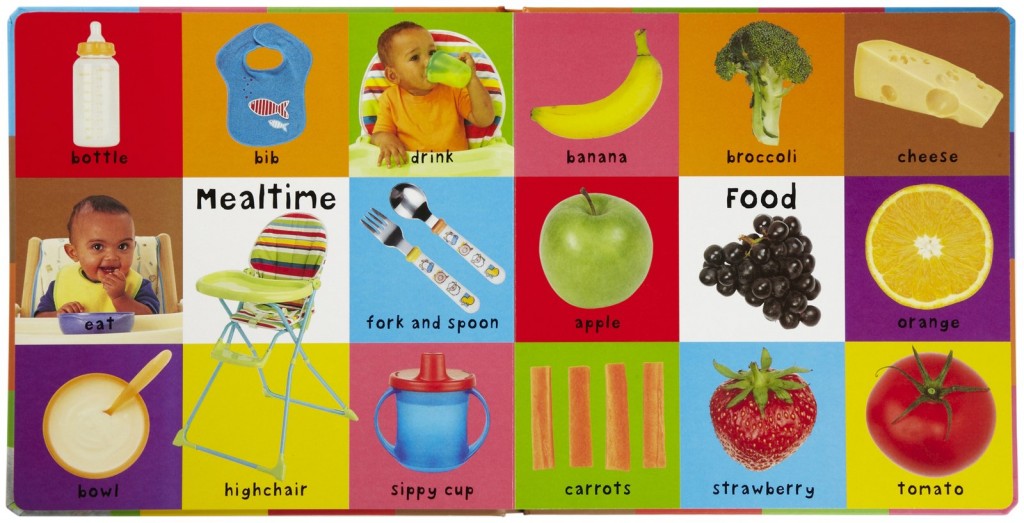 3. Let them move.
Hold their hand and help them point at the picture themselves. Moving helps them.
When you go to flip the page, just partially lift it so that they reach and flip it for you.  Again, physical involvement helps little movers!
Have you seen the DK touch and feel books?  They follow the one word and picture per page rule, and also have textures for the kids to feel, which keeps them more engaged.
Puppies & Kittens, Wild Animals, Trucks, Bedtime, First Words, Bathtime, Animals, Mealtime, and more!
4. Be patient.
They might bring you a book to read to them, then only stay for half of it before hopping off your lap. Michael does this on a consistent basis right now. It's okay, they'll come around!  A few weeks or months from now there will be a difference. Babies grow up fast, so try to enjoy these silly, unfocused moments too.  Reading is great, but remember that playing is learning for them too!
Here's another great article with practical tips for cultivating a love of reading in your children, from Erin at Sixth Bloom.