Last week I added a little play table next to the children's sandbox.  I have lots of plans for that table this summer!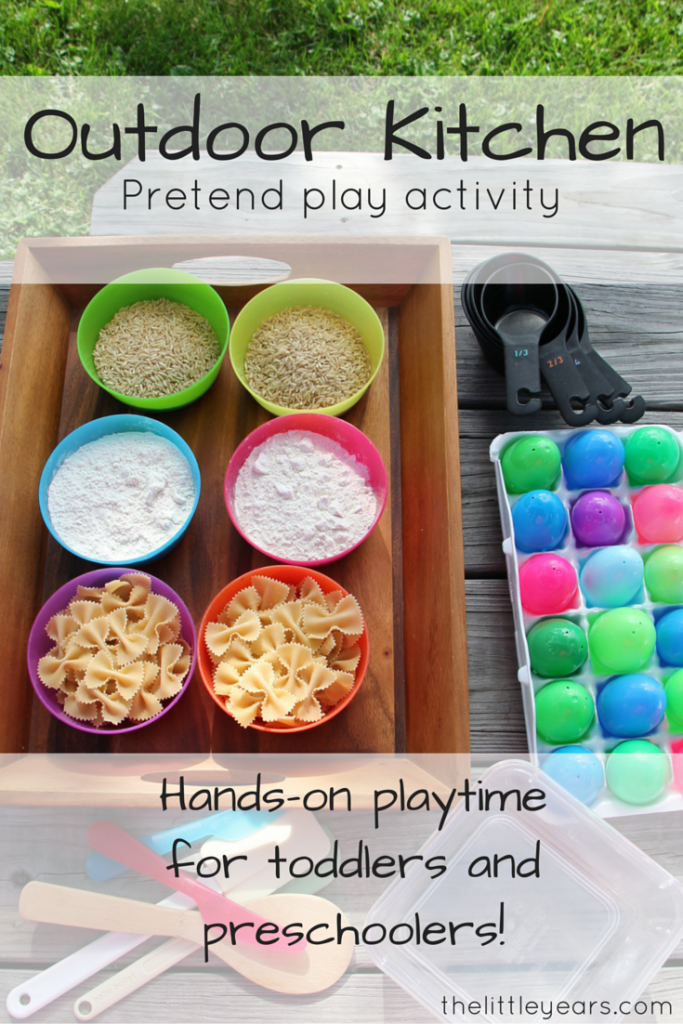 The great thing about outdoor play, is that the children can dump things everywhere and make a giant mess, without getting the house all crazy.  They also get fresh air, and expend more energy, which helps them sleep better at night!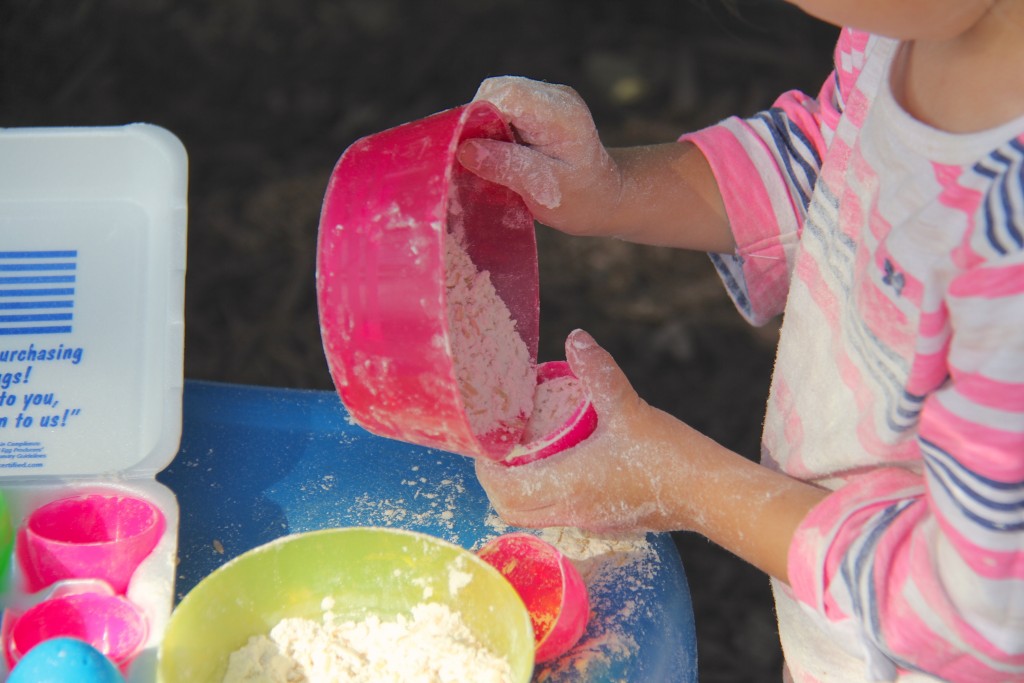 They played "Outdoor Kitchen" for an hour yesterday. Addie kept sprinkling small pinches of flour into the plastic eggs saying, "Coconut, more coconut, more coconut…"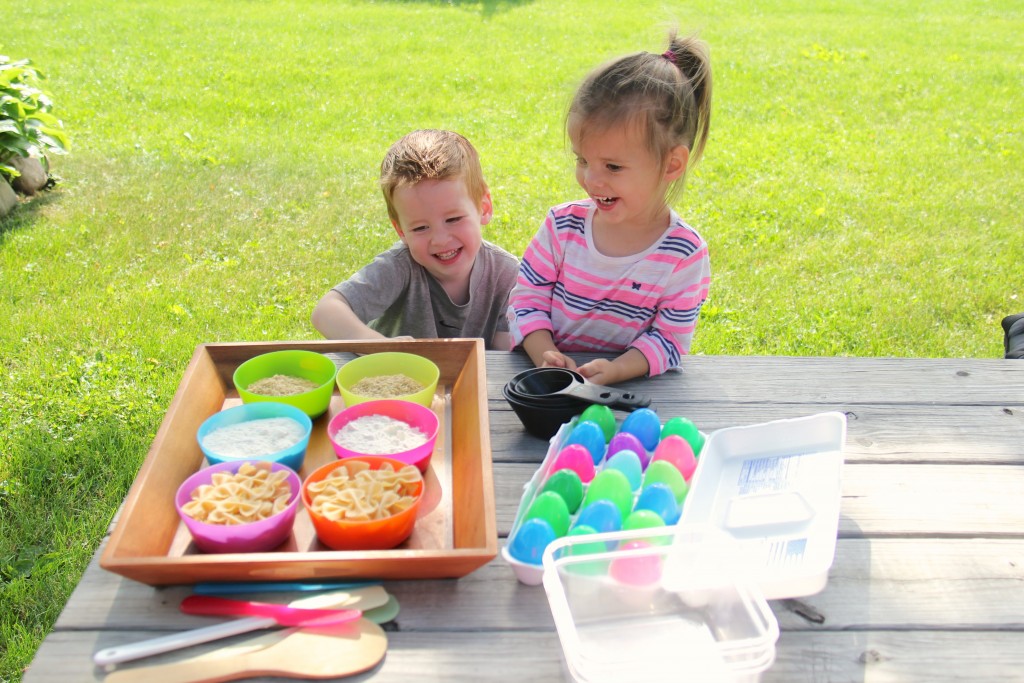 This is a great activity because you probably have everything you need for it already, and it takes only a couple minutes to get ready.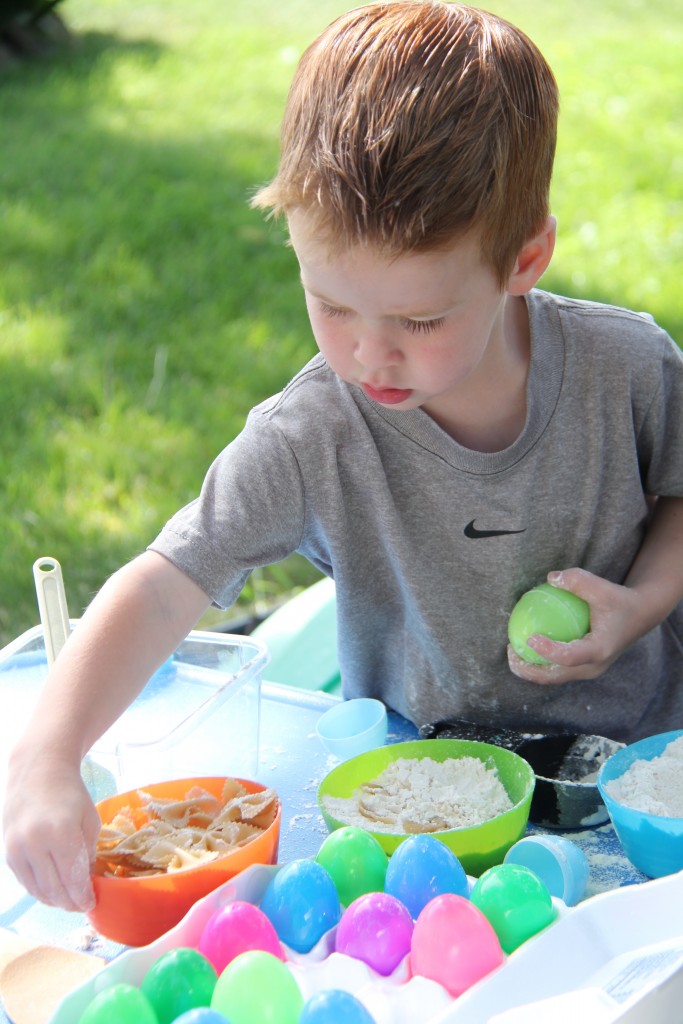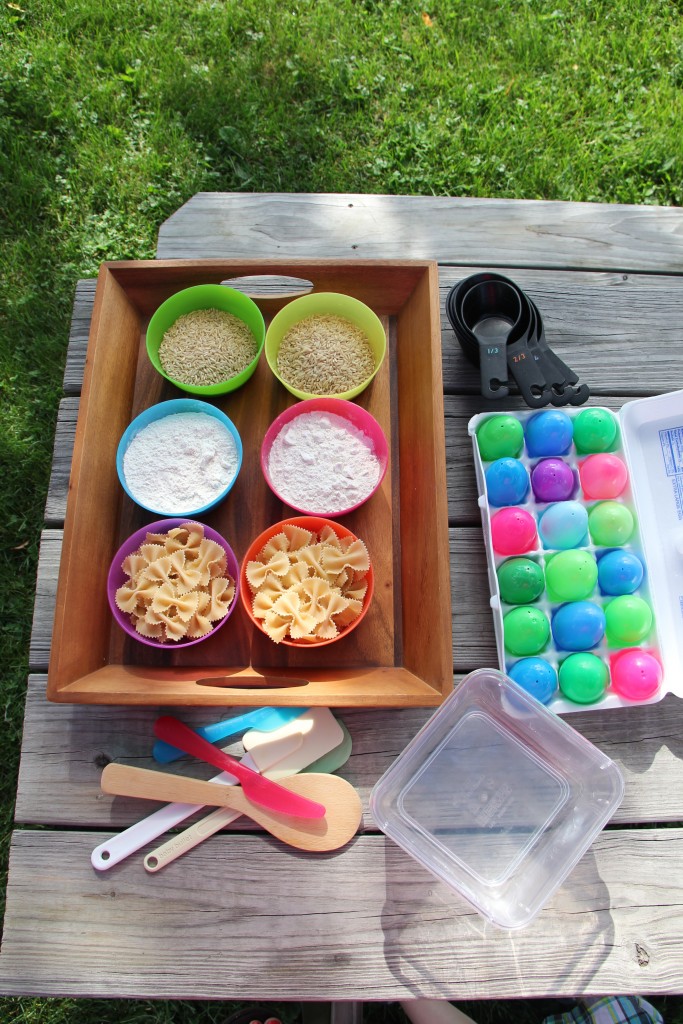 I gave them bowls of flour, rice, and dry pasta, a few utensils, measuring cups, and bowls to mix in. I also saved an egg carton to use for this activity, and filled it with plastic eggs leftover from Easter.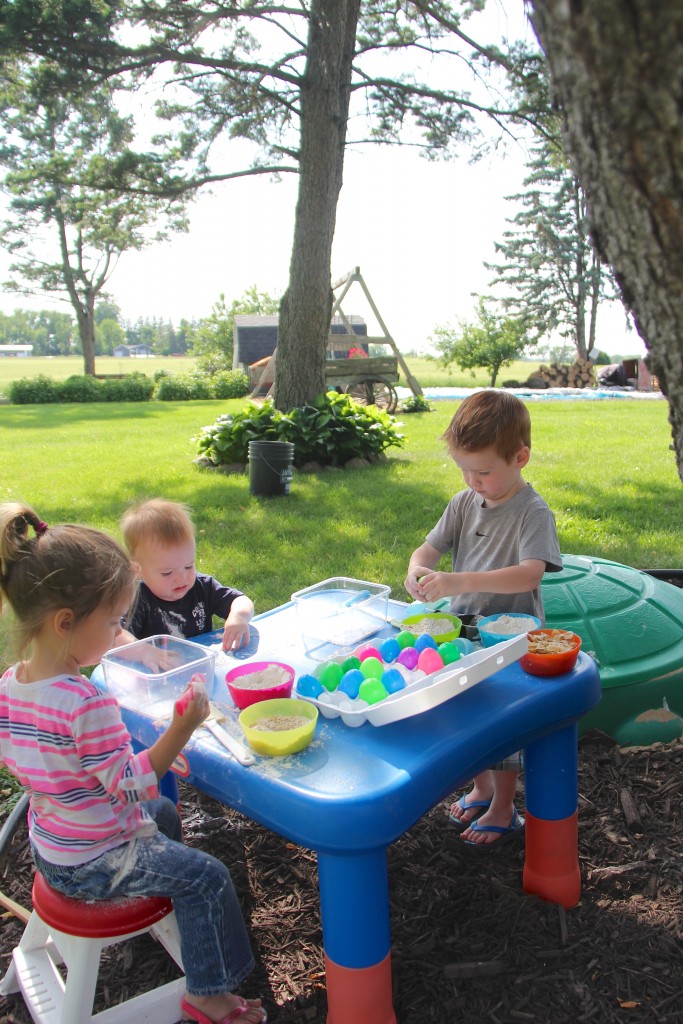 Throughout their playtime, I was offered several wonderful dinners, cookies, soups, etc, all made out of the same ingredients. 😉   Kids have great imaginations, and especially enjoy pretend play that involves doing something mommy or daddy do.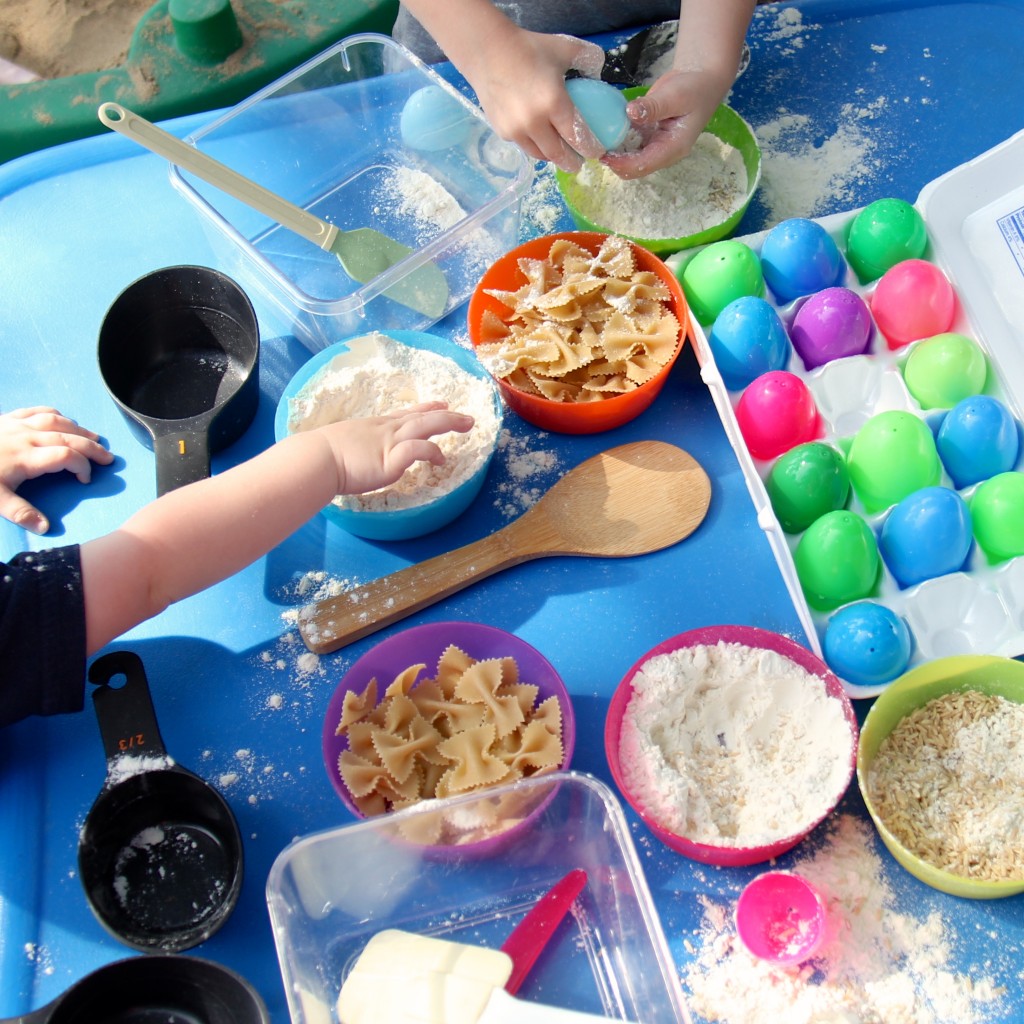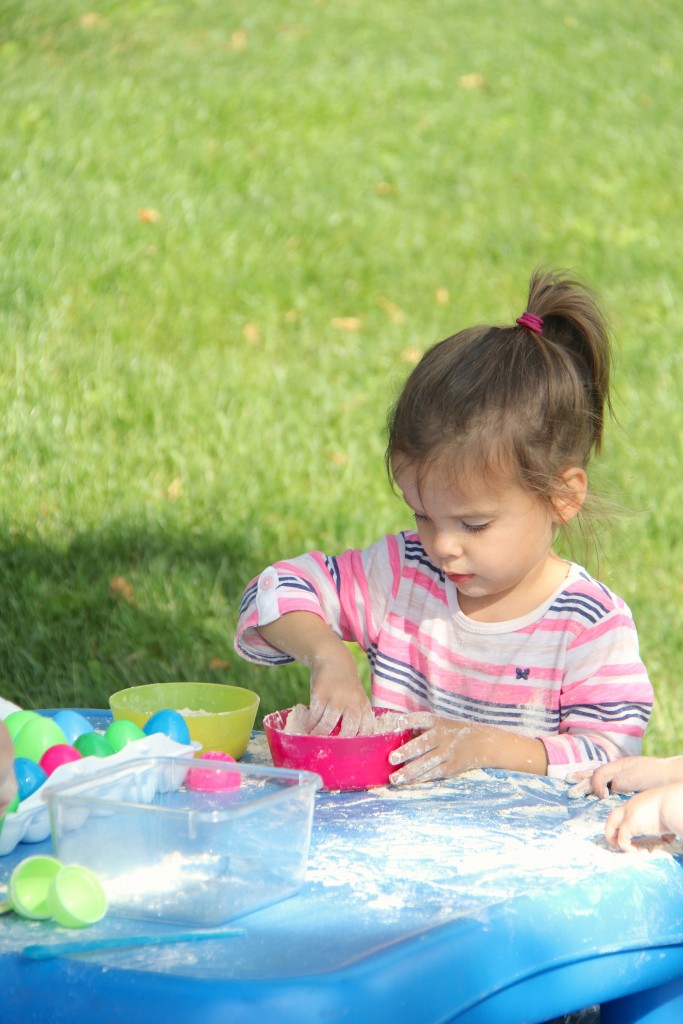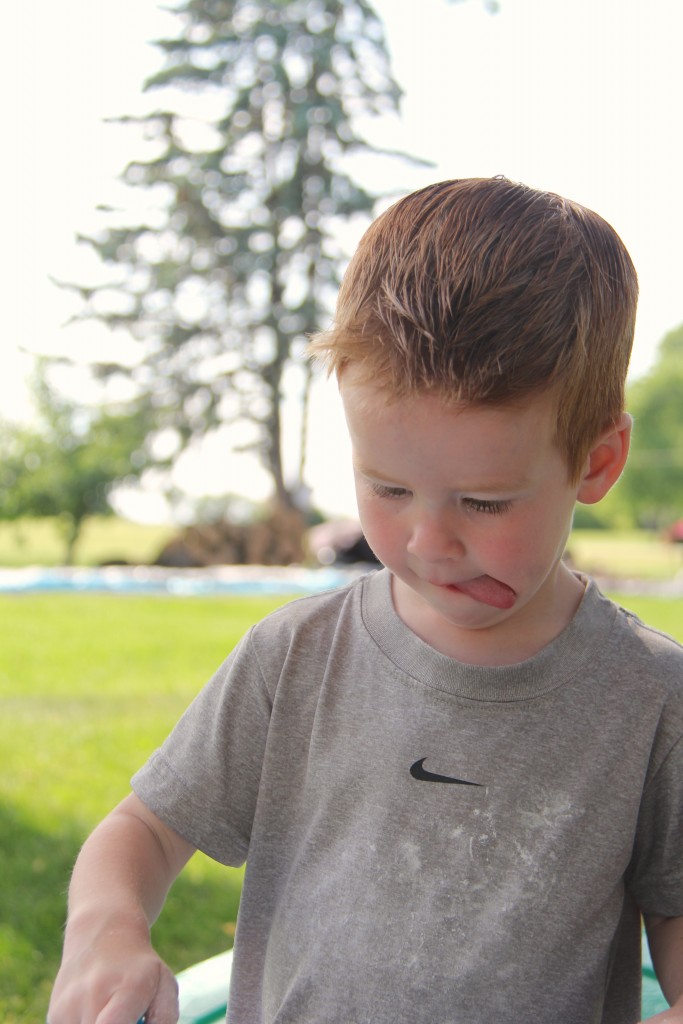 The tongue of concentration.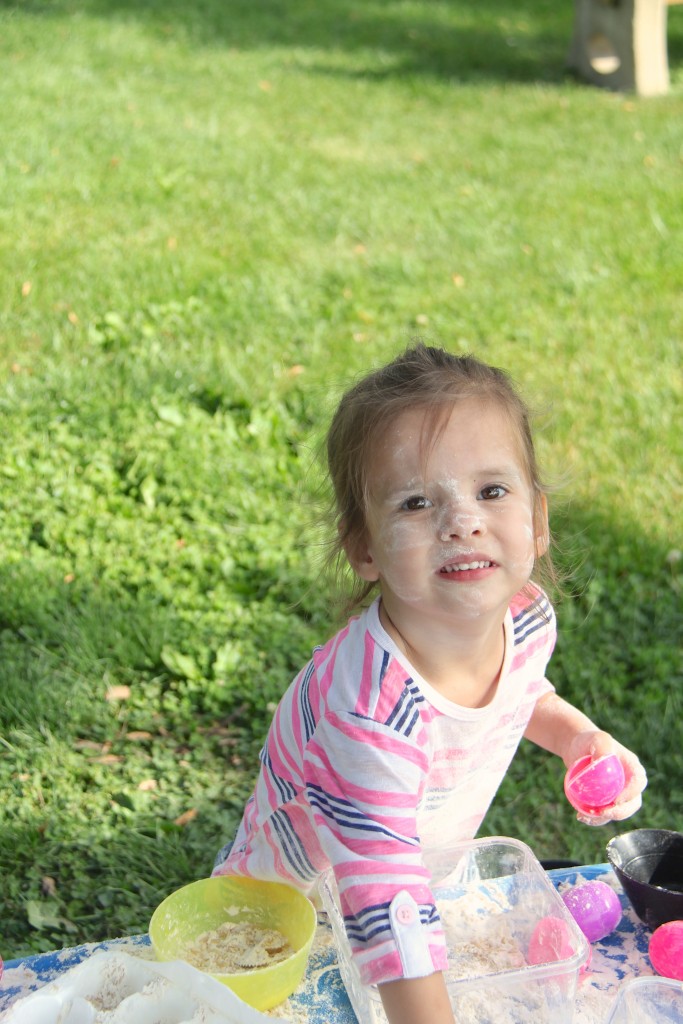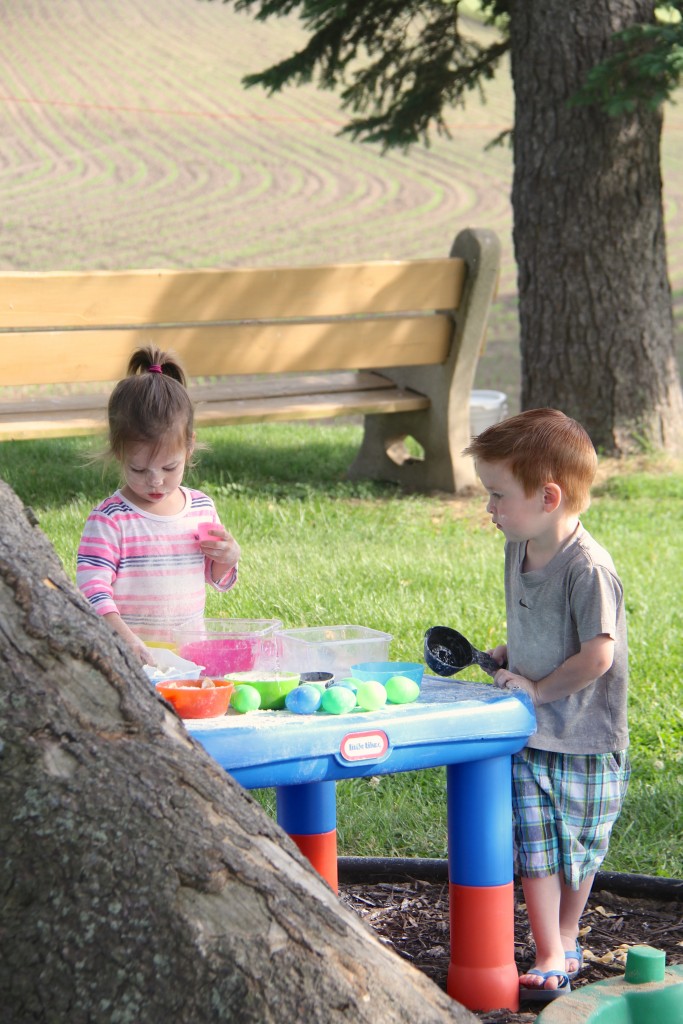 I'm looking forward to sharing more outdoor activity ideas here on the blog soon!