Here's what I'm reading over the next few months, and I'd love your feedback.
Have you read any of these?
Which of these would you like a summary/review written about on this blog?
What else should I add to the stack for 2018 reading? or What was the most helpful book you've read in the last year?
Leave your thoughts in the comments for me!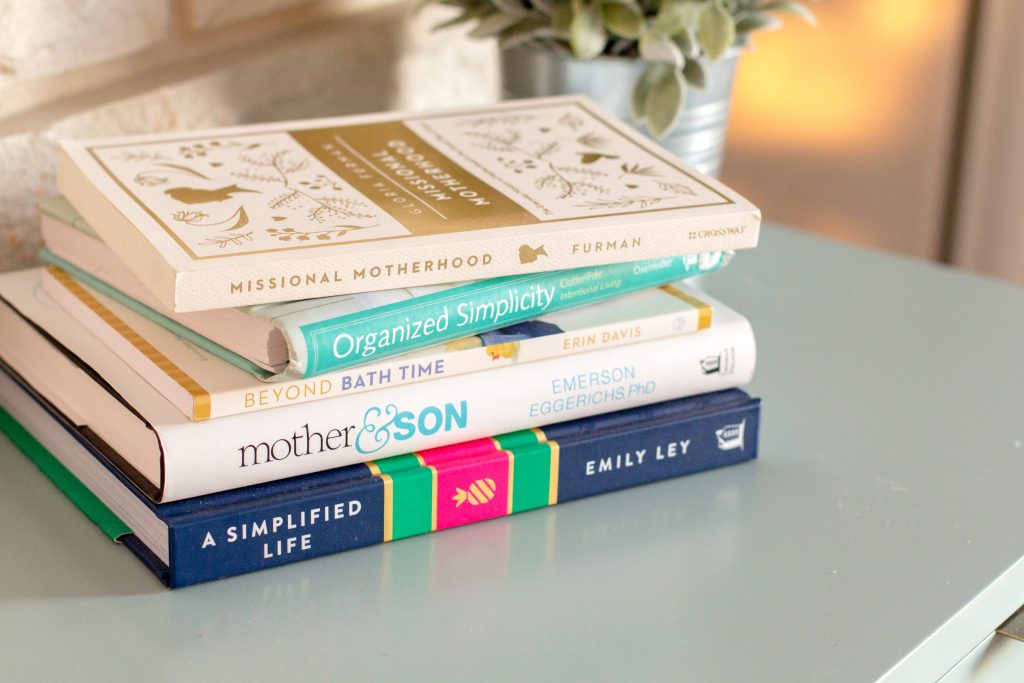 In my stack is a) Missional Motherhood by Gloria Furman b) Organized Simplicity,The Clutter-free Approach to Intentional Living c) Beyond Bath Time by Erin Davis d) Mother & Son by Emerson Eggerichs e) A Simplified Life by Emily Ley.