The thing I love so much about lunchtime learning, is that it is effortless. On the really crazy days when we don't even pull out workbooks or do flash cards, the kids still eat lunch.  And when they have pictures and facts laid out in front of them they learn without even trying.    I can run over sight words, animals, planets, maps, in just a few minutes time while they eat lunch.  Kenny was able to memorize all the United States names and locations by looking at the map during lunch.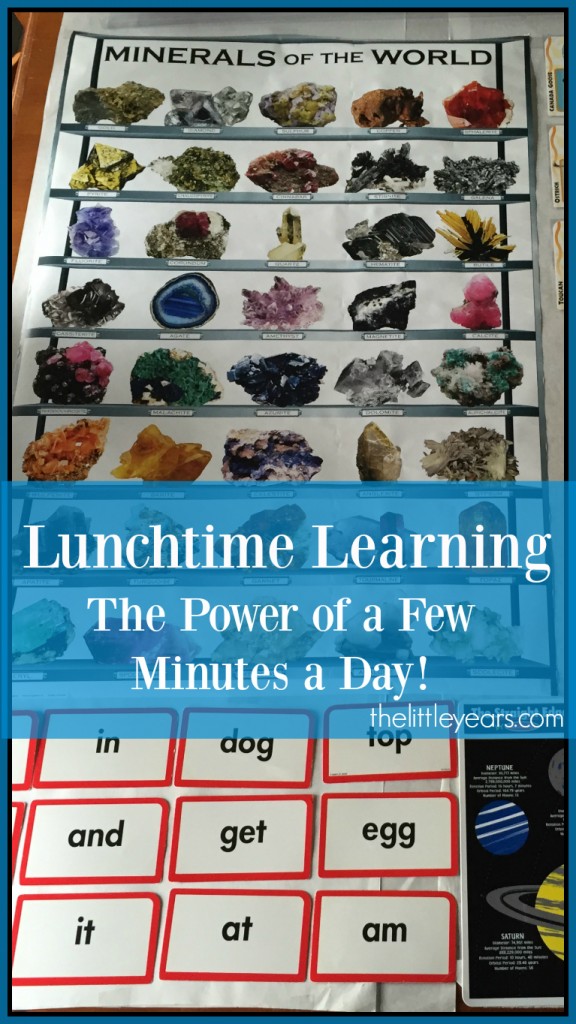 To start, you will want to go to a fabric store like Joann's and buy a sheet of thick plastic to cover your table.  This is sold by the yard on one of those huge rolls.   Make sure you know the size of your table before you go to the store or you might get stuck just guessing how big your table is (not that I speak from experience or anything…ahem.)   Also make sure to grab a 40% or 50% off coupon to save yourself some $$$.
It cost me around $10 to get my plastic cover.
This is what's on our table for March.
The products are linked below each picture.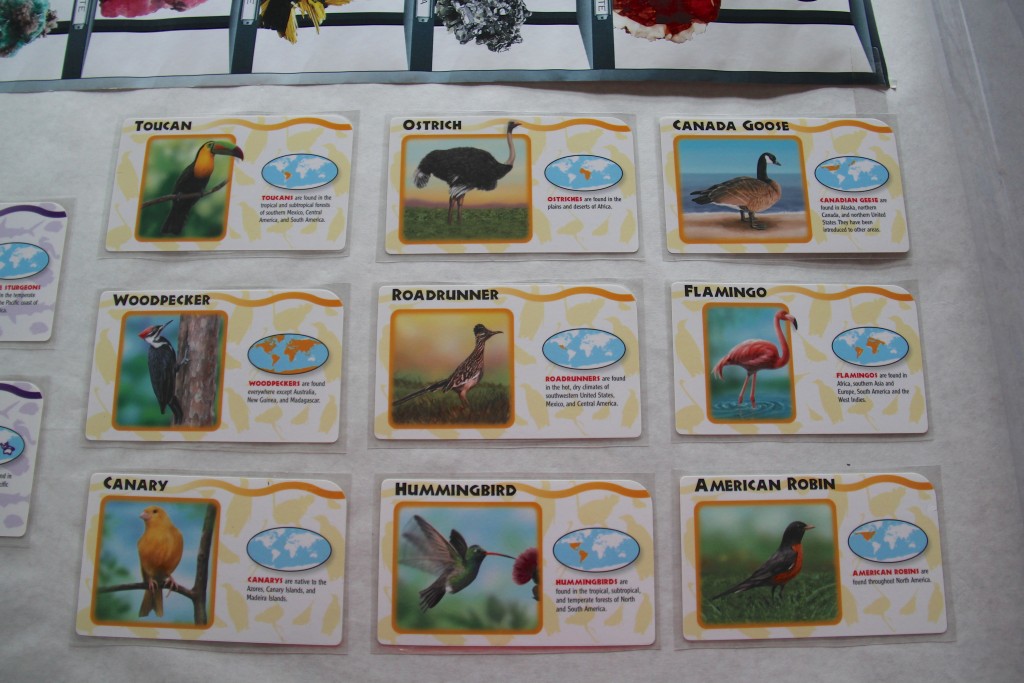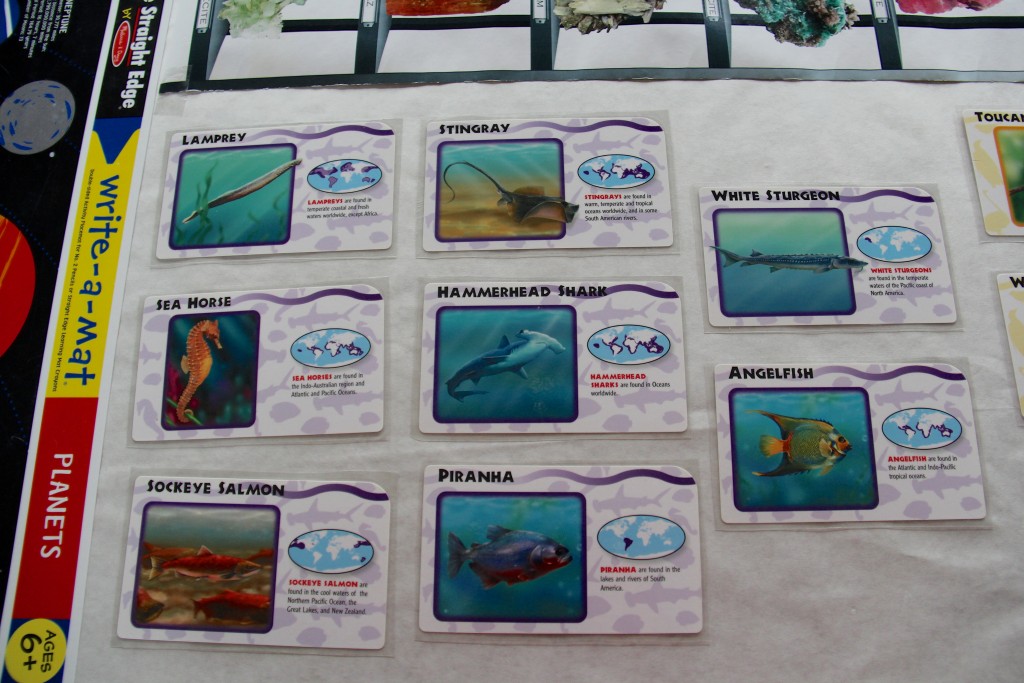 These are great because they include one fact about each animal which you can read to your child after they've learned the animal names. I only used part of the deck for my March table.
Minerals Poster: Hobby Lobby
There are other mats in this series as well, and Melissa & Doug sells special crayons to write on the mats (here).  You can buy the individual mat through Amazon, or on the Melissa & Doug website in a 4-pack with other mats (here).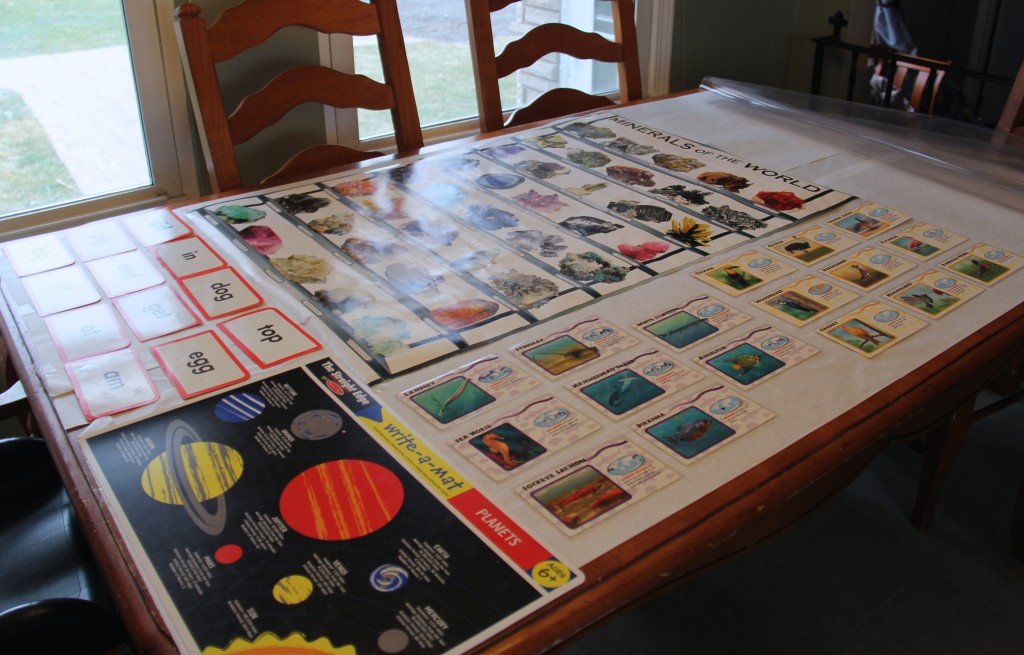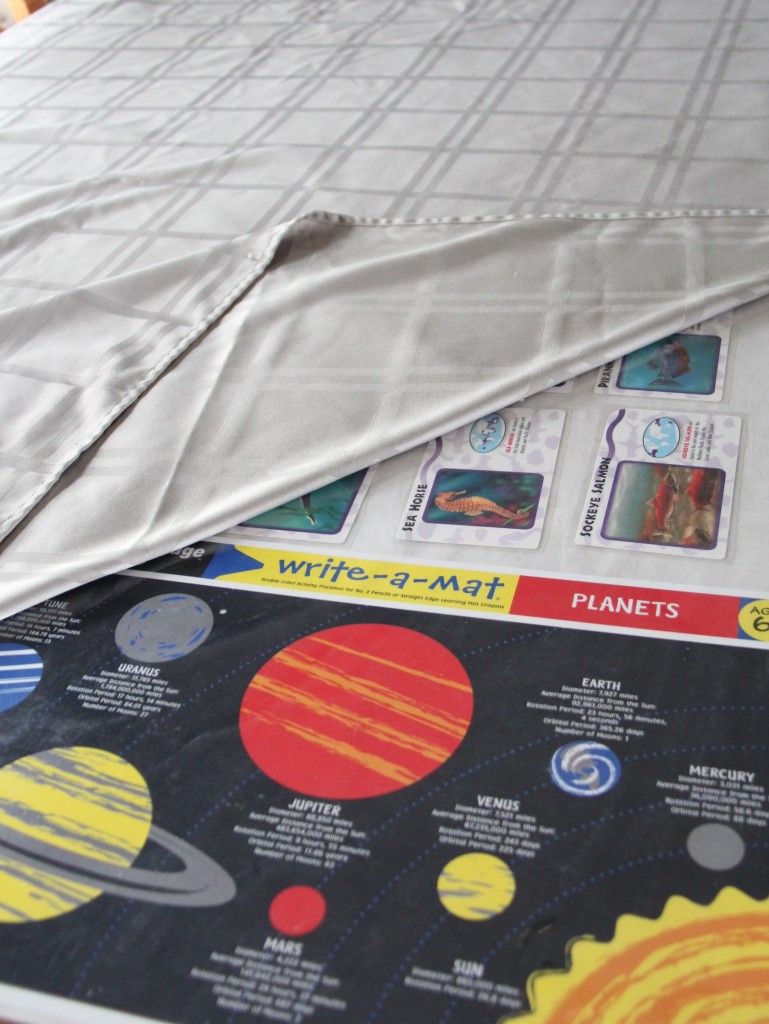 The great thing about using the plastic cover, is that it can be covered up with a regular tablecloth and stays completely hidden and intact.