The Kumon workbooks were recommended to me by a friend, and we have loved them! They have quite a variety of books for tracing, learning letters, cutting & pasting, folding, etc.
We used the Grow to Know Kumon series to get started.
They have suggested ages on the front of each book, and go as low as two years old.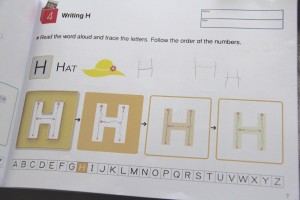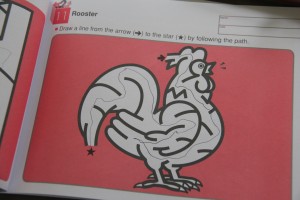 The Uppercase Letters and Lowercase Letters are my favorite, because unlike many other books, the Kumon workbooks start with the easiest letters to write and the child can work their way up to the harder letters—rather than the traditional way of putting them in order from A-Z.
Kumon recognizes that T, H and F are all straight line letters, and therefore much easier to write than a B, G, or R.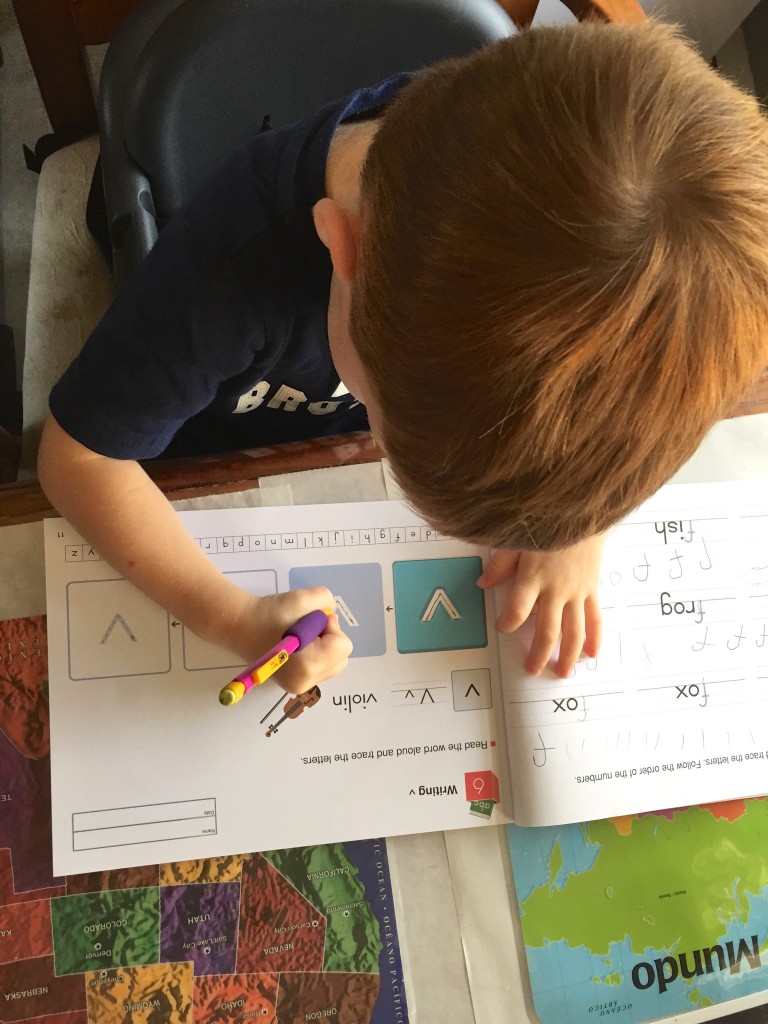 Kenny started with the tracing book (for ages 2-4) and transferred easily into writing letters in his next book. The tracing book starts with short, straight lines, then long lines, angled lines, bent lines, and by the end of the book, they are doing a full out maze!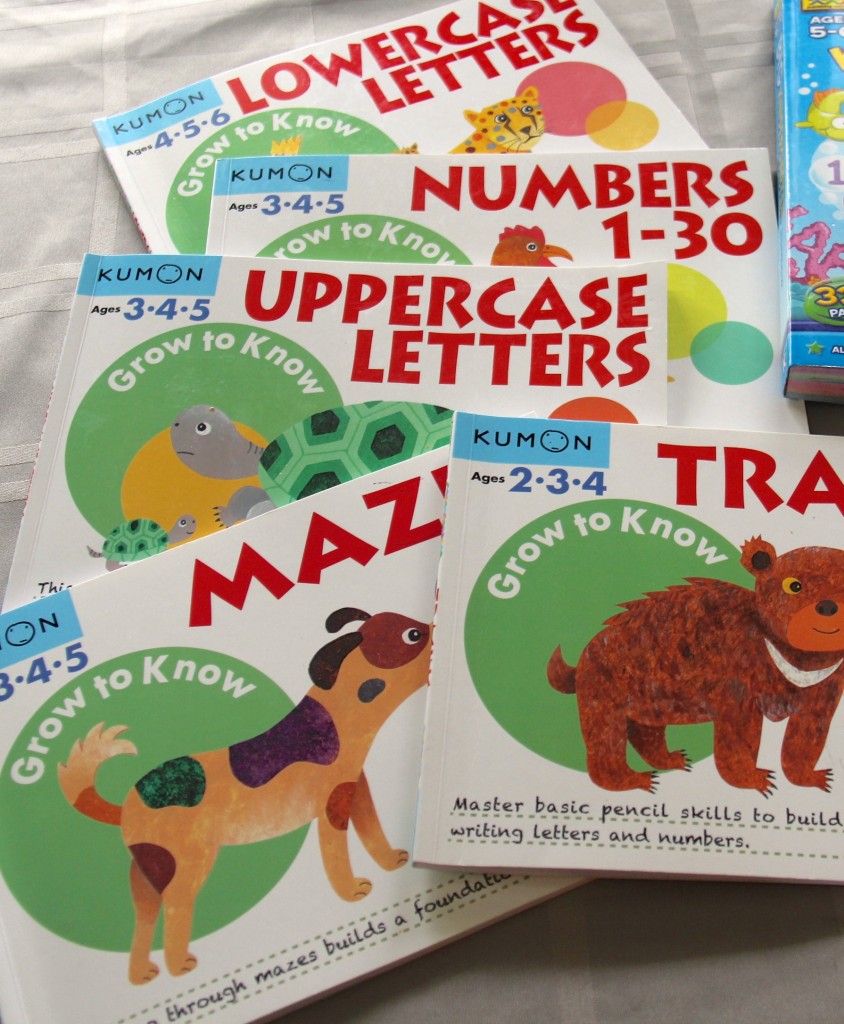 These are most of the books he has worked through so far. You can check them out on Amazon:
Uppercase Letters (ages 3,4,5)
Lowercase Letters (ages 4,5,6)
I seriously can't say how great these are!  They all start with a simple concept and build on it.
Have any of you used the Kumon books? What did you think?