This is a very simple method for helping small children learn to speak clearly, pleasantly, and well.
A couple years ago I was reading a book recommended by a wise lady I know.  It had a couple of gems in it making it worth the read, but this has by far been the best thing I got from the book.  It was the gem of the gems!
Communication is basically made up of three parts: 1) Words 2) Tone 3) Body language
In other words, communication is: 1) What we say 2) How we say it 3) What our body is saying. In this post I will cover words & tone, which is mostly what you're dealing with in small children.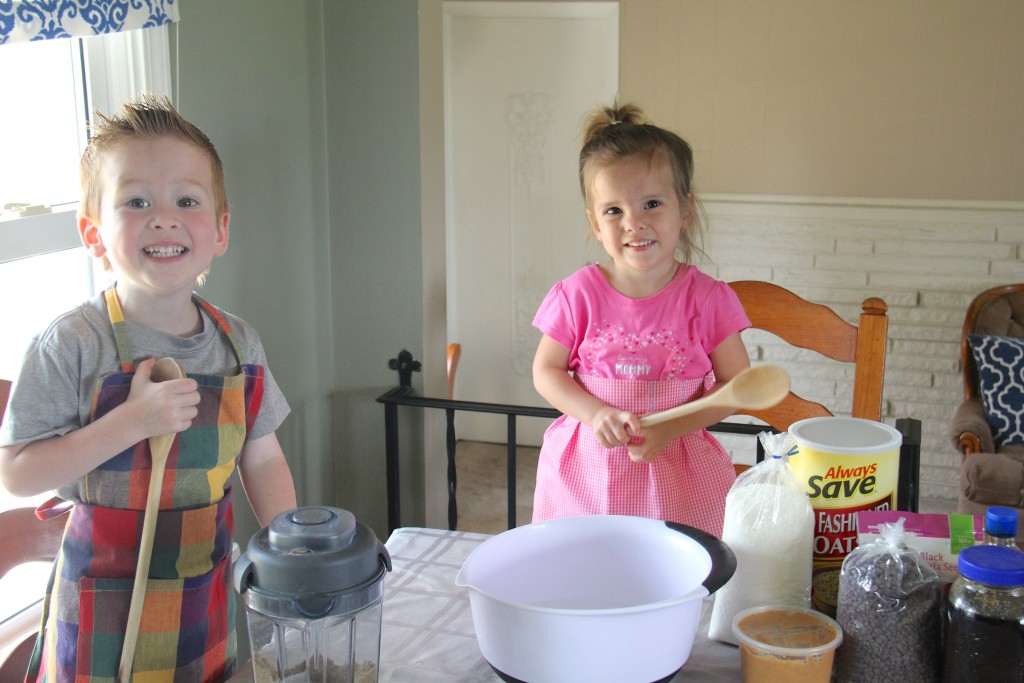 We have to be careful not to just tell our children what NOT to do, but also tell them HOW to do it the correct way.
How do we teach a toddler to speak properly AND with a good tone? Sounds challenging, right?  It's really not as difficult as you might think.
Part 1: Words
Replace the words they are using with better words and phrases.
Let me start with a "normal" interaction between a parent and child…
————————-
Child: "I want a cookie." (in demanding tone)
Parent: "Say 'please'!"
Child: "Please."
————————
While the child was corrected, he still didn't learn how to ask correctly. Try this instead…
————————
Child: "I want a cookie." (demanding)
Parent: "What is a nicer way to ask that?"
When you first start this with your child, they will give you a blank stare, because they literally don't know a nicer way to ask, until you teach them.
Parent: "How about if you say, 'May I have a cookie please?'"  (parent should say this in a pleasant tone, exactly as you want your child to say it.)
Child: "May I have a cookie please?"
————————
If you do this a few times, your child will learn alternate ways to ask for things. It will be much more pleasant by nature of the words being used, then the typical "I want…," "I need…", "Give me…", etc.
You can start this even if your child is still so young that they can only say one word at a time. In this case, you just lead by example.  For instance, even if your one year old isn't talking much yet, I guarantee they can still grunt, point, and fuss.  At least all mine figured out how to do that early on.
When they grunt and point, use the same method. Model the behavior for them by saying, "Would you like a cookie?  Say 'May I have a cookie please?'"
Of course, they will only say, "cookie" or "please" which you can take as the right answer.  But as they get older and start putting words together, if you are consistently giving them sentences to say instead of one word answers, they will begin to do the same.
It will go from "cookie" to "may I cookie" then "may I cookie please" until it develops into a child that sounds absolutely polite by the time they can speak sentences.
This works like a charm.  "Say 'please'!" doesn't develop a pattern of good speech.  For the child, it just becomes a requirement word if he wants something, and can still be VERY demanding.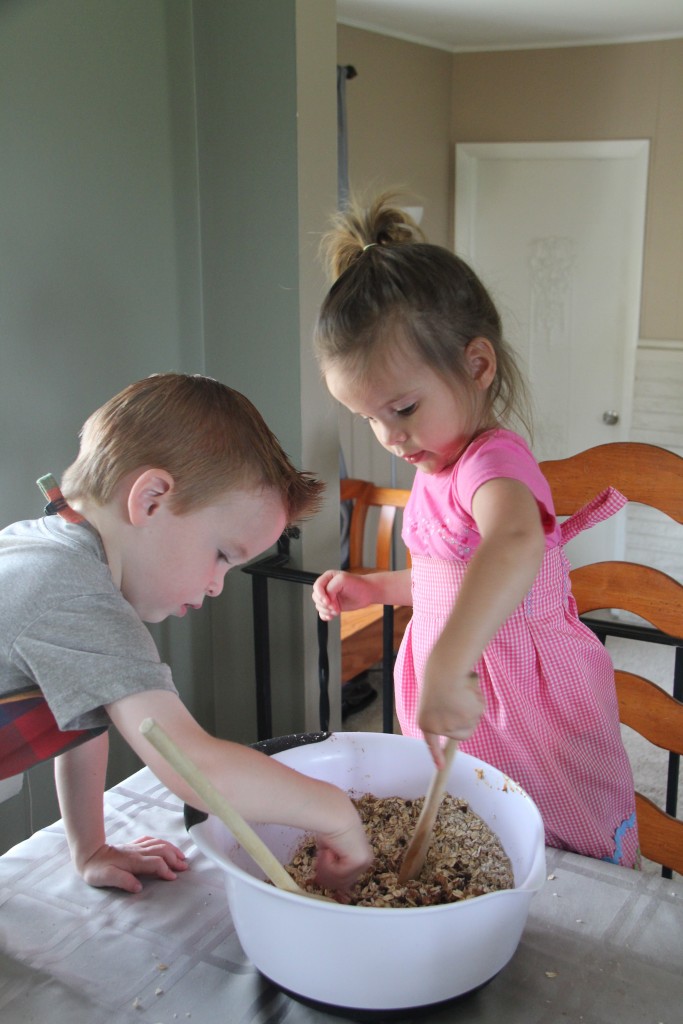 Part 2: Tone
Replacing the whine with a happy voice.
As your children get old enough to communicate back and forth with you a little (between 2-4 years old) they can easily learn how to speak pleasantly.  Whining is something that really gets on my nerves, so this method of training them how to speak with a better tone has been a tremendous help to me!  I have three kids that are 4 and under.  If whining went unchecked, I might literally be insane.
You teach tone of voice in the same way as you taught them the proper words to use, by asking them to speak nicely, and modeling it for them.  Correct their words first, then their tone…
Example:
Child: "I want to go out and play in the snow noooooow." (whiny/exaggerated sad tone)
Parent: "What is a nicer way to ask that?"
Child: (still whiny or with a pout) "May I play in the snow please?" 
Parent: "Good words! But can you say it like this, 'May I play in the snow please?'" (with a happy voice and smile)
Your child may need to attempt the happy tone a few times, so after they try once, you might have to continue coaching a little.
Parent: "That was better, but I still hear a little whine in there. Let's try again."
Different children will struggle more and less with this, because some children seem to have a natural bent toward the whiny tone. I have one that definitely does, and these sessions usually take a few tries.  But parents, it is SO worth it when they start to come to you with the right words and the right tone on the first try.
If they are being especially whiny, I like to use the line, "I can't understand you when you whine. Can you say it nicely instead?" or, "Show me a happy face! Now try and ask me again."  It's hard to be whiny when you're smiling.
Teaching this cheerfully makes all the difference. Your tone and words as you train them, should match the way you wish your children to speak.
There are, of course, occasions where they will continue to whine and not work with you on it. In this case, you have given them a a couple of opportunities to correct their whiny attitude.  They know what is expected of them. If you can tell they are not even trying, it will have to be treated as disobedience and dealt with as you choose in your home.
If you integrate this into your everyday conversations with your toddler, you'll find that eventually they do it on their own. It's like magic! (But with some thought and time involved. 😉 )
You can continue to develop this more and more as they grow.  Whining is just a bad habit, that is all. If you work with your children on speaking with nice words and a happy tone, the whining will lessen and lessen over time. Then they will have a habit of speaking sweetly.
So next time you find yourself saying, "Stop whining!" to your toddler… try teaching them a better way to make requests instead.