Here is a super easy way to turn Christmas gift-giving into an educational activity.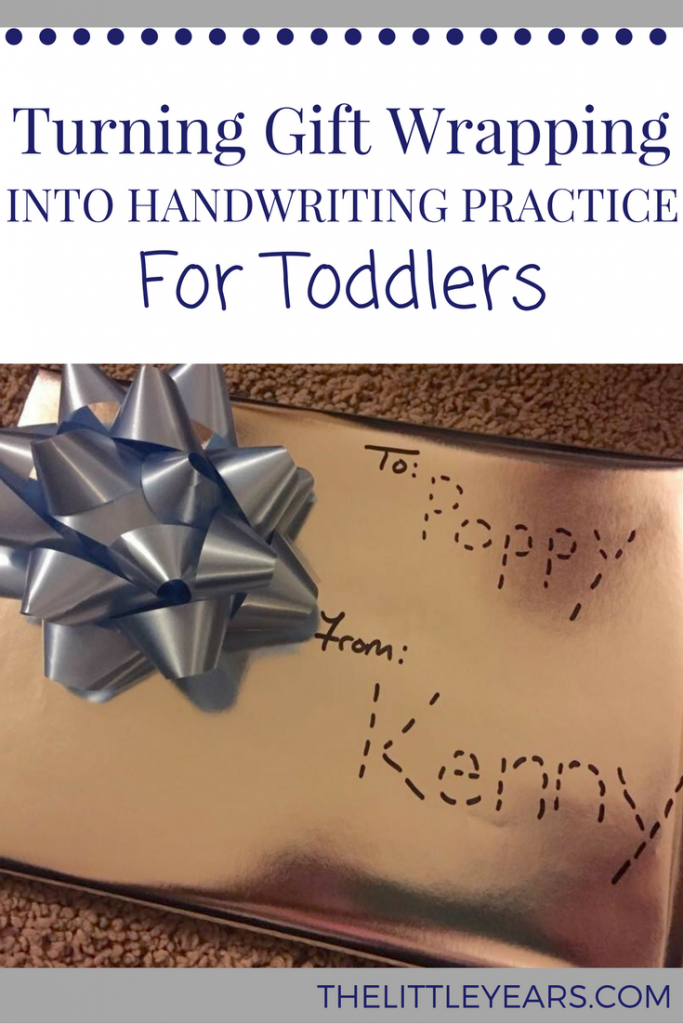 These pictures are from last year when Kenny was first learning how to trace letters.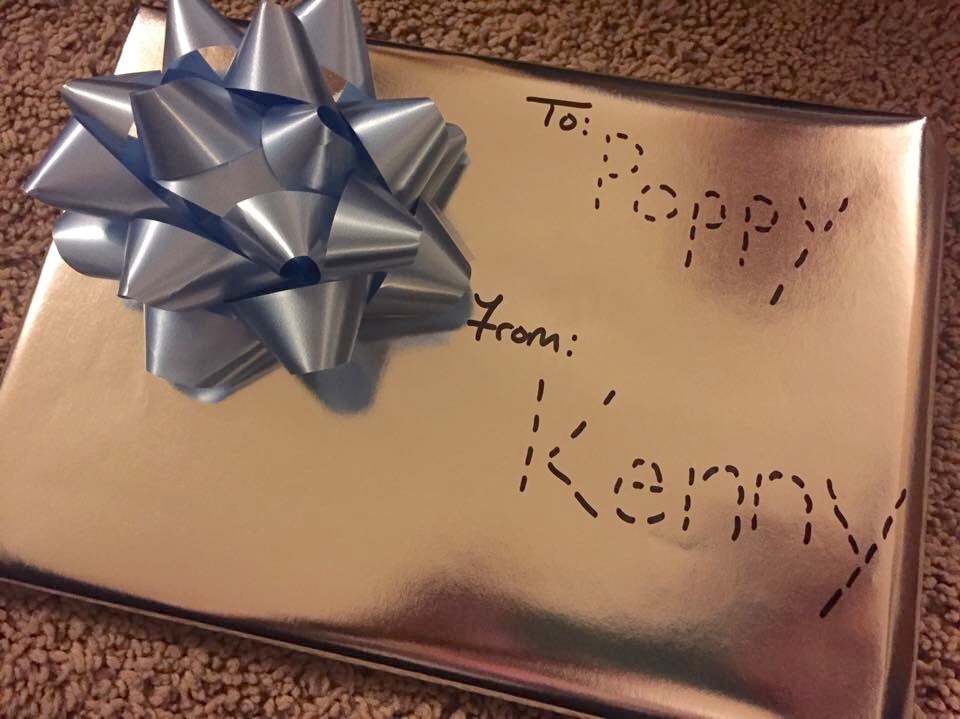 Using a sharpie marker, simply write out the dashed letters for your toddler to trace.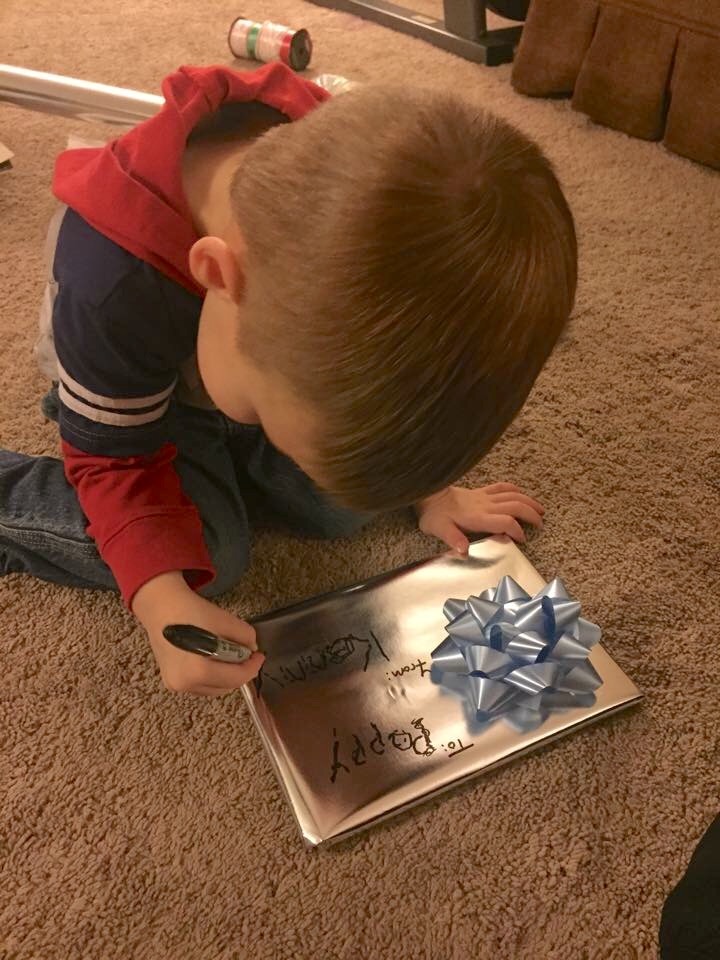 It will obviously work best on solid colored wrapping paper, but some patterned paper works as well.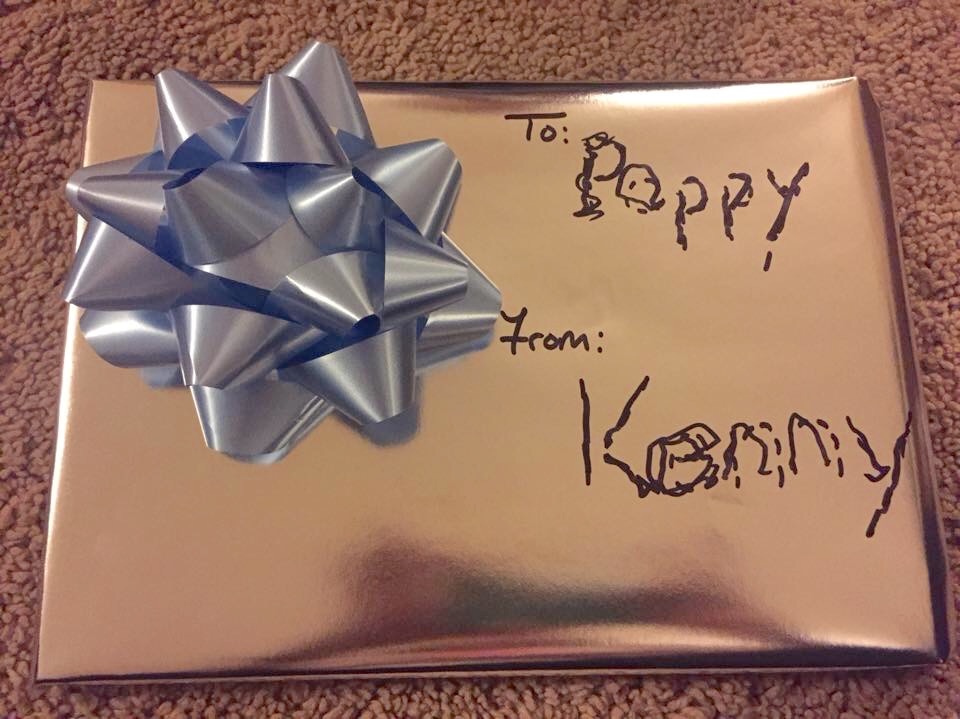 Poppy loved receiving a gift with his great-grandson's handwriting on it.
Depending on how many gifts you have to write on, you can get in quite a bit of writing/tracing practice this way.
It is also fun for the kids, because they feel included in the gift wrapping, without actually wrapping.