I've noticed Holiday Gift Guides popping up all over the internet this season. So I decided to make my own gift guide, with a unique little twist…
Everything on this list had to meet these qualifications:
a) Under $5
b) Can be purchased online
c) Educational
d) Arrives in time for Christmas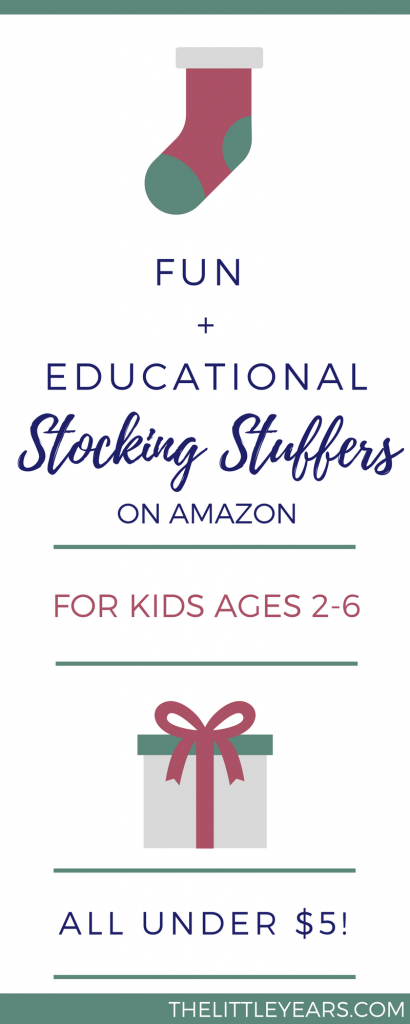 Some of you may think this is very unfestive (that's not really a word) of me, but I've done my Christmas shopping online this year.  I'm guessing some of you busy mamas are doing the same thing, so if you're a Christmas purist and have to do your shopping in a brick and mortar store, go you!  But for the rest of us Amazon Prime Moms, this list could be helpful!
Disclaimer: The prices below are current as of the posting of this blog, but prices on the internet do fluctuate, so there could be some slight differences in the price. Also, these are affiliate links, which means if you click through my link and make a purchase I get a little kickback.  Don't worry! It doesn't cost you any more than you would pay if you went straight to Amazon. This is how I cover my costs of running the blog. 🙂   I also don't recommend anything to you just for the sake of posting links–I only post products that I truly believe would be helpful and useful to you, or products that we've tried and love!
Educational Stocking Stuffers under $5
---
Dover Mini Sticker Books: $1.50-$1.99
Click here: Dover Sticker Books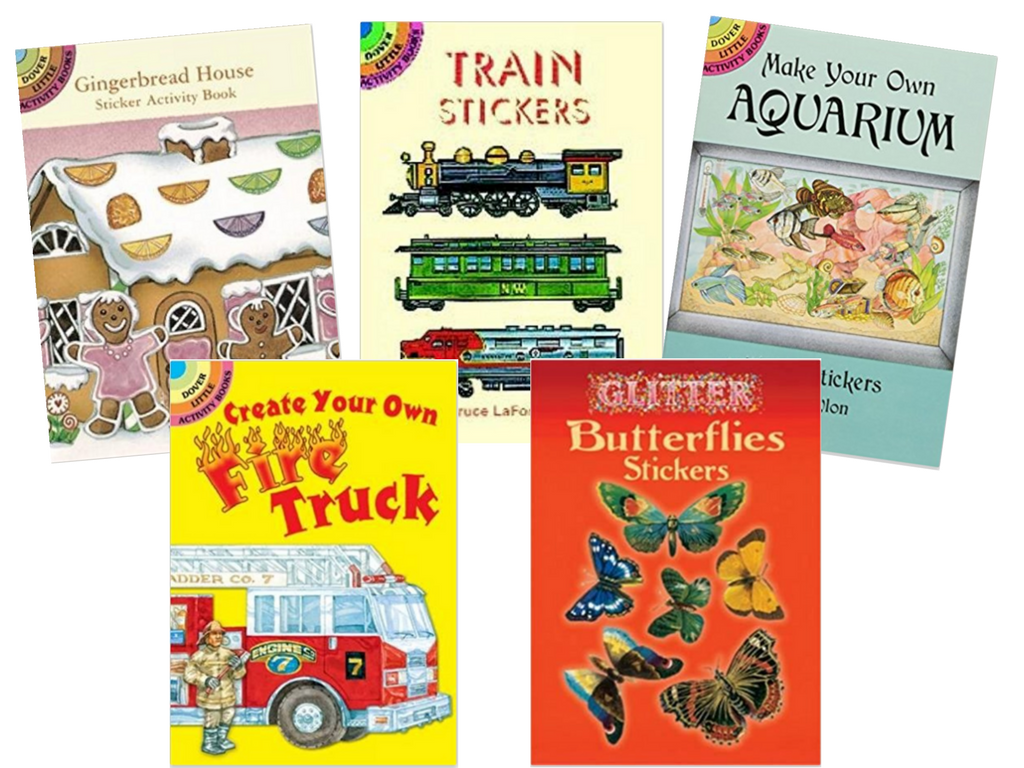 ---
Foam Letters & Numbers: $4.13
Click here: Munchkin Letters & Numbers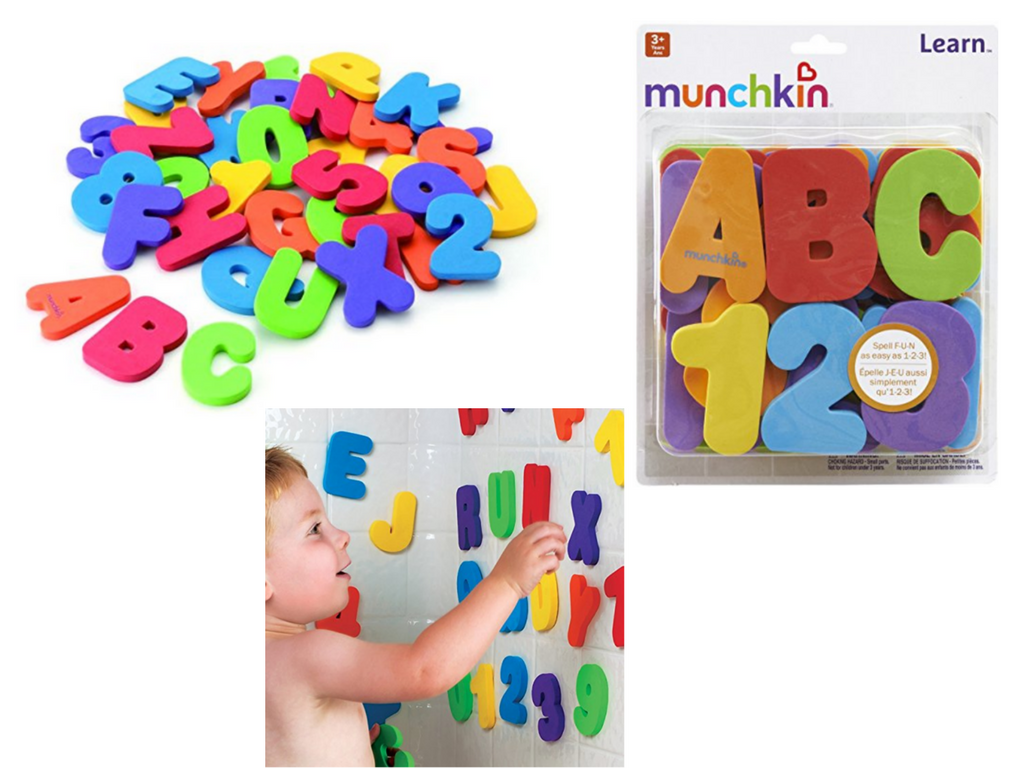 ---
Numbers 0-25 Picture Flashcards: $2.99
Click here: Numbers Flashcards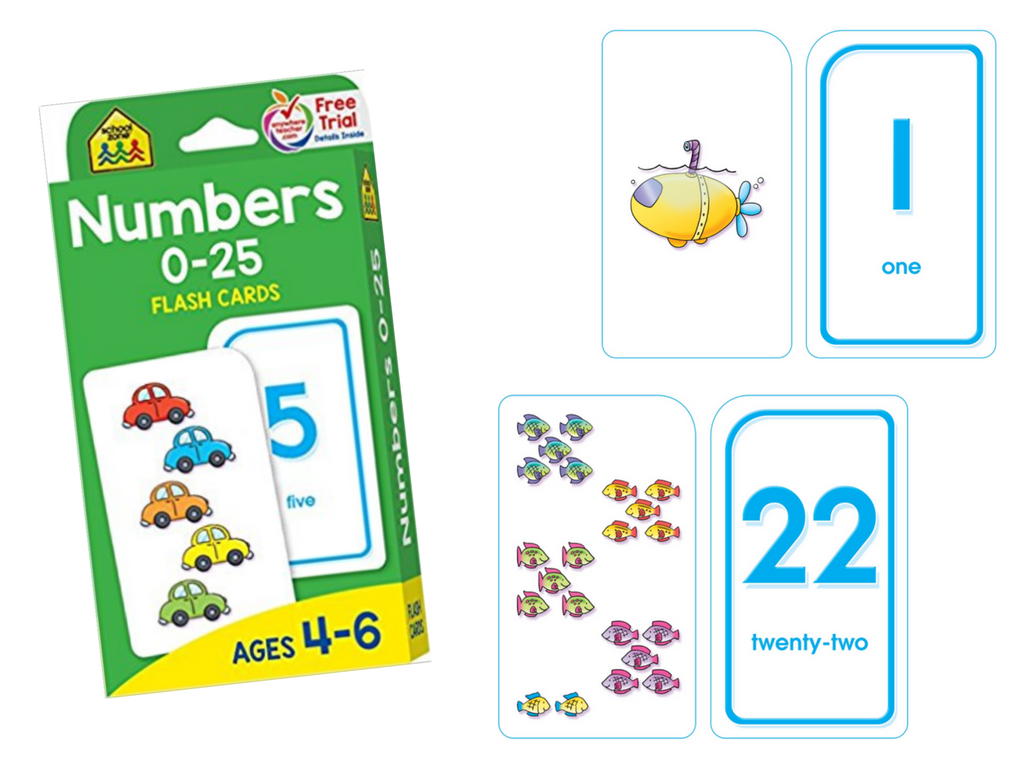 ---
Community Helpers Flash Cards: $4.58
Click here: Community Helpers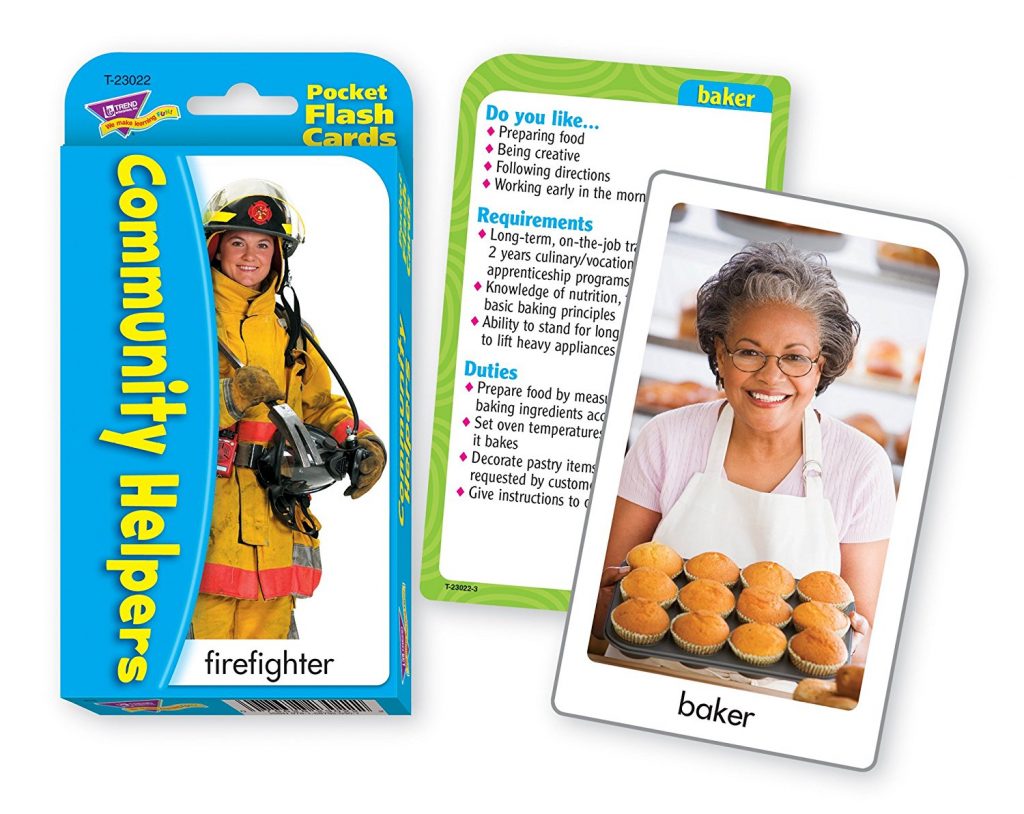 ---
Tracing Trails Activity Book: $3.99
Click here: Tracing Trails
Note: You'd have to bend this to slide into a stocking because it is the size of a regular kids' workbook.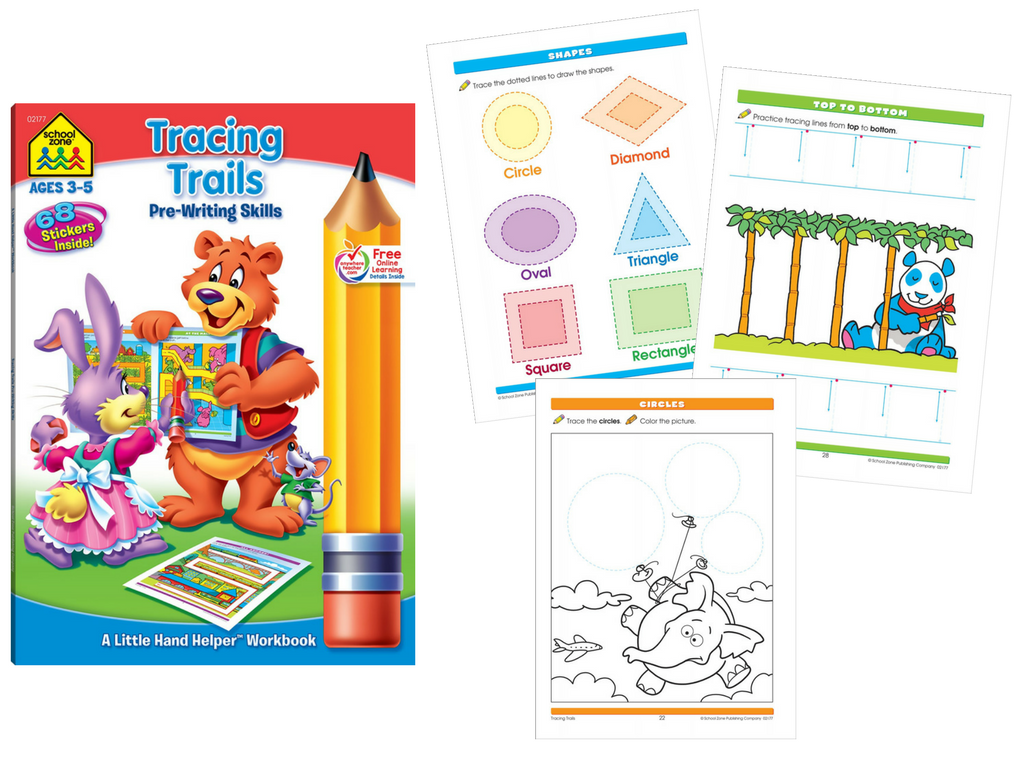 ---
United States Cookie Cutter
(scroll down on the page to see some as low as $3.73)
Click here: States Cookie Cutter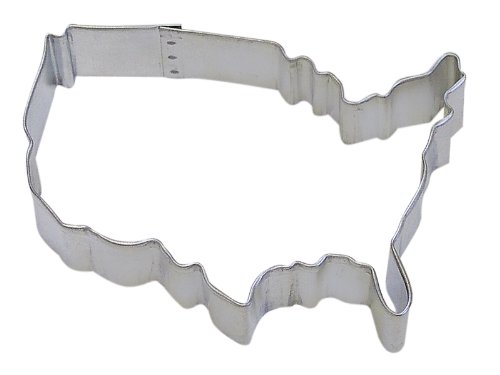 ---
I Spy Little Board Books
(these list price at $6.99, but are currently on sale for $3.89 and up)
I noticed some of our favorites are on sale for under $5, including Animals and Letters. Kids as young as 2 can enjoy these! It is a very simplified version of the bigger "I Spy" books.
Click here: I Spy Board Books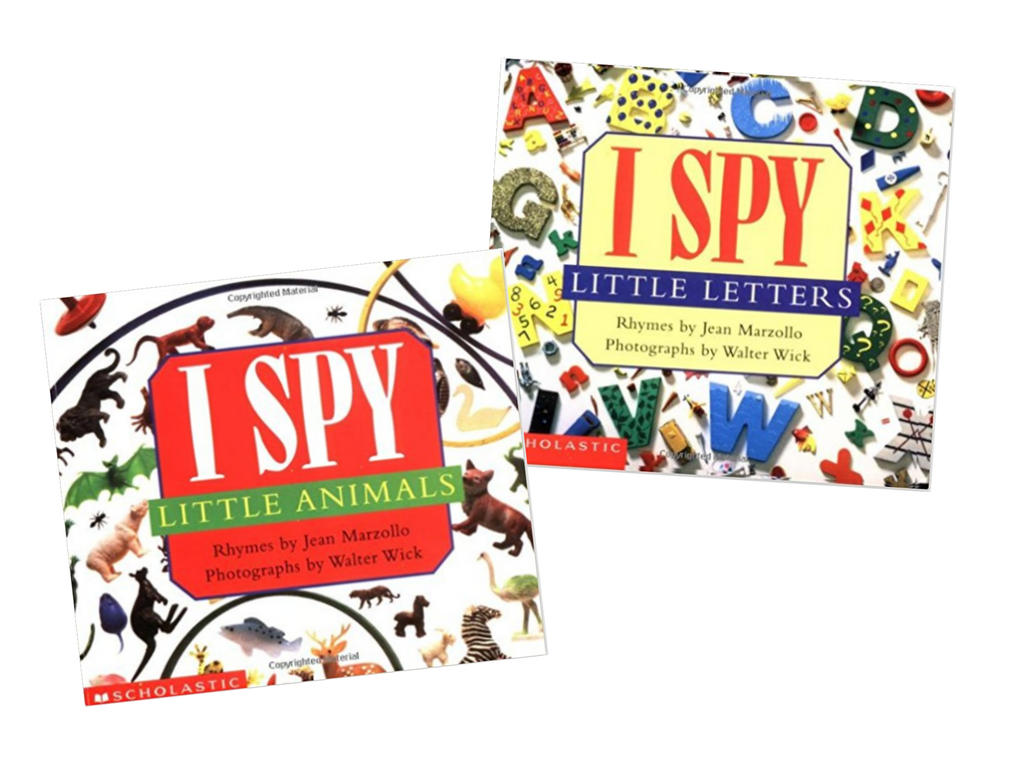 ---
Lego Creativity Sets: $3.99-$4.99
Click here: Creativity Sets
This is the only stocking stuffer on my list that is not toddler friendly, but I thought I would include it for those who have 4 year olds and older.
---
Happy Christmas Shopping! 
---
Here's the extra frosting on the cake!
G.I.V.E.A.W.A.Y.
(details below)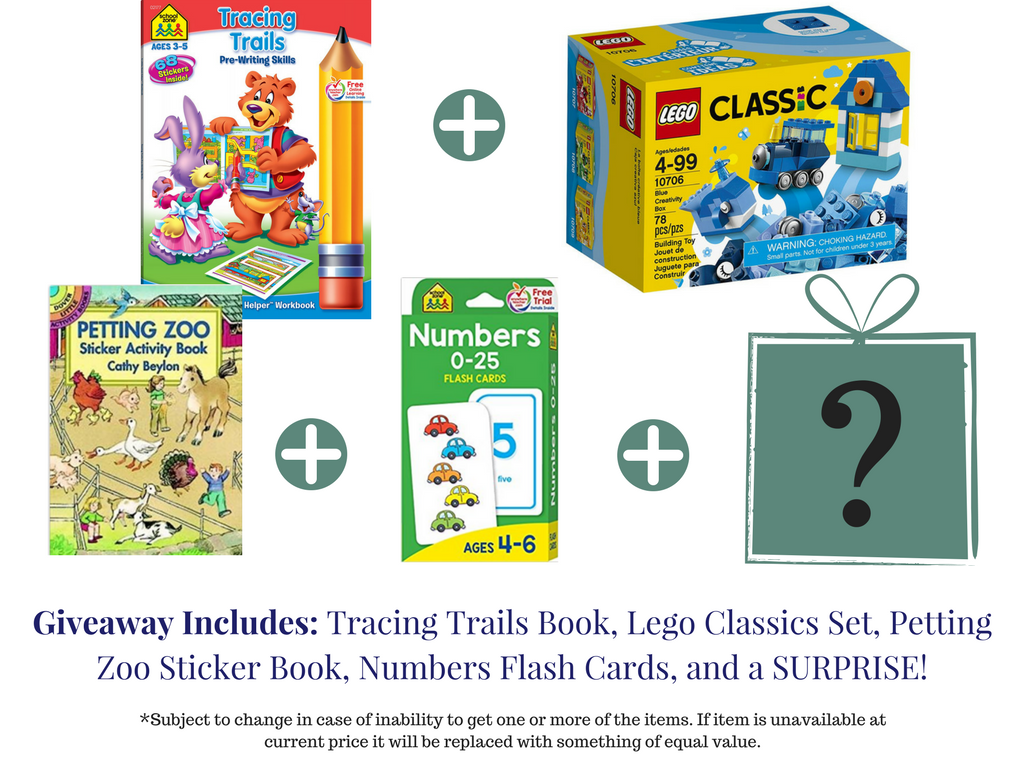 Want your stocking stuffers FREE?! Here's a chance to get everything in the image above*!
To enter the giveaway, you can do any (or all) of the following: (each one gets you an additional entry)
Share this post on Facebook
Share this post on Pinterest (use the share button on the first image in this post)
Comment on this blog post and tell me your favorite stocking stuffer tradition! (or if you don't do stockings, just tell me something you love about Christmas)
Share this post on Instagram (and put a link to the post in your profile so your friends can come on over to the blog!) 🙂
If you want to make double sure I know about all your entries, comment on this post and tell me which you did, Ex: "I entered the giveaway doing numbers 1 and 3!"
This is a quick giveaway that will end tomorrow night (Tuesday, December 5th), so get sharing! 😉 
Winner will be chosen using a random name picker and items should ship to you on Wednesday.
{This giveaway only ships in the United States. This giveaway is not sponsored by Amazon.}