I don't typically do sale posts BUT, if you have been looking at Melissa & Doug floor puzzles to add to your "smart kid toy" stash, this might be the time to get these…
I'm not a fan of EVERY toy that Melissa & Doug makes, but their floor puzzles are great! The pieces are nice and thick, and the illustrations are very well done.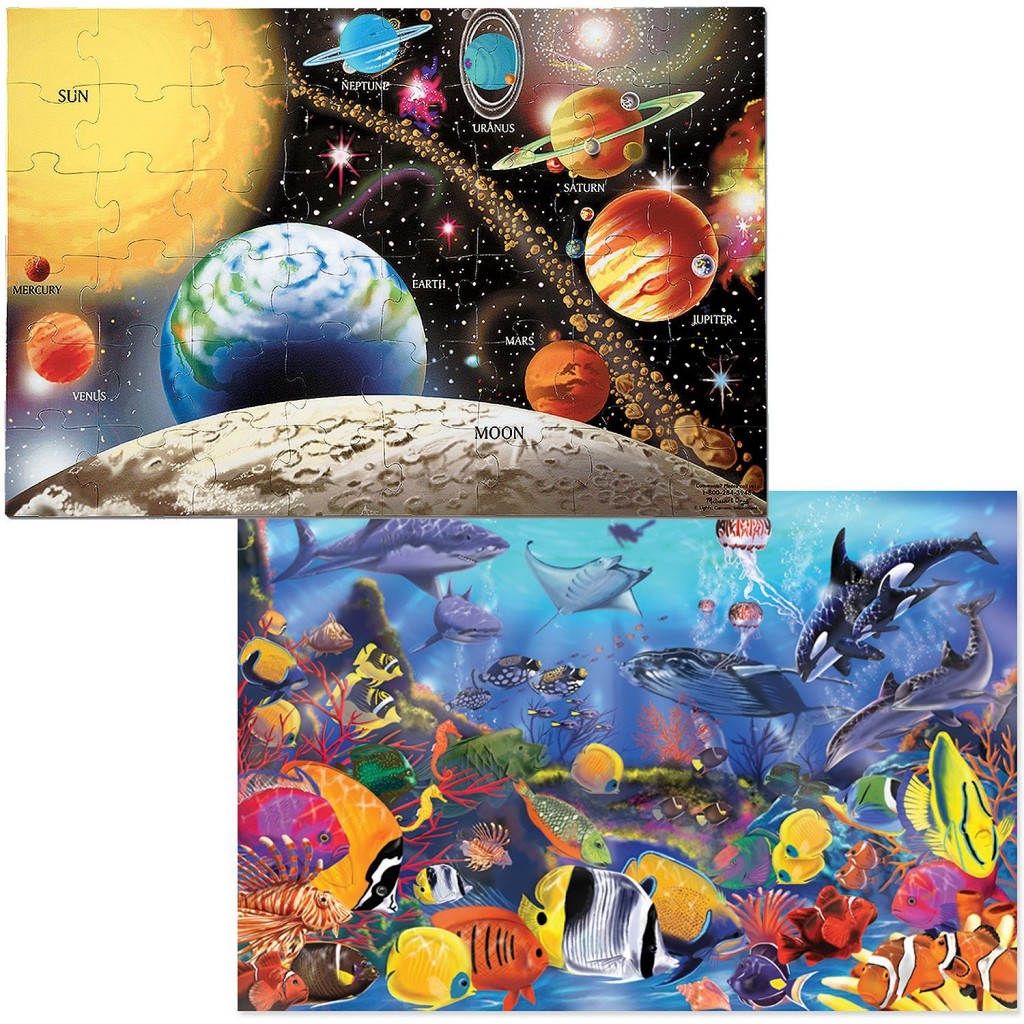 This solar system/underwater puzzle bundle is just 13.05 (regular retail is 24.99)– that's 6.52 per puzzle, and these are 2 feet by 3 feet!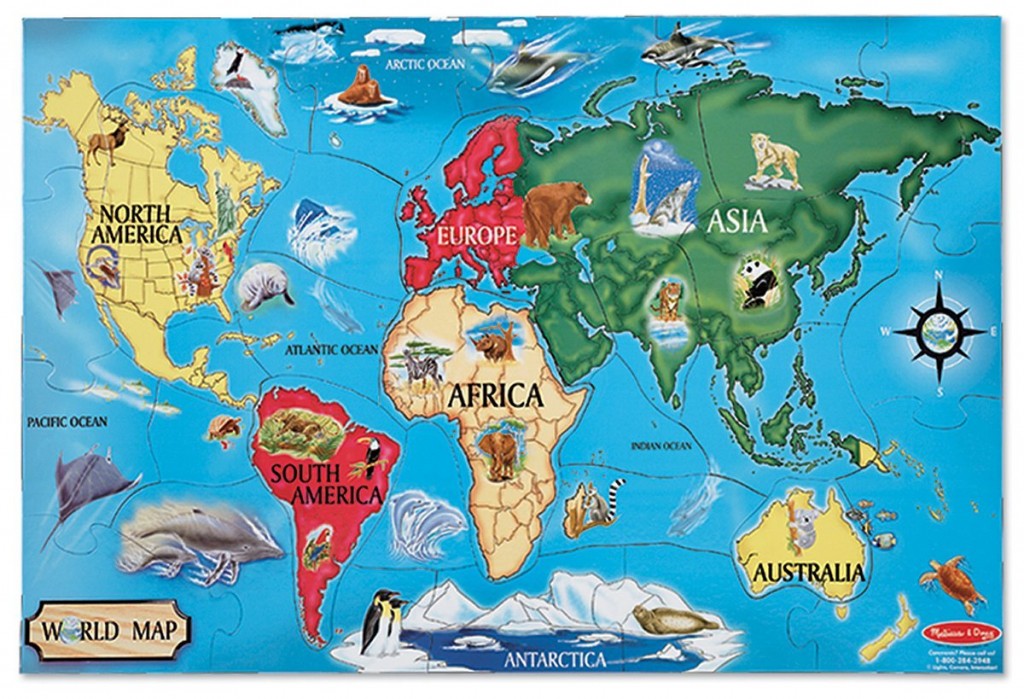 Also check out the world map puzzle for 9.50.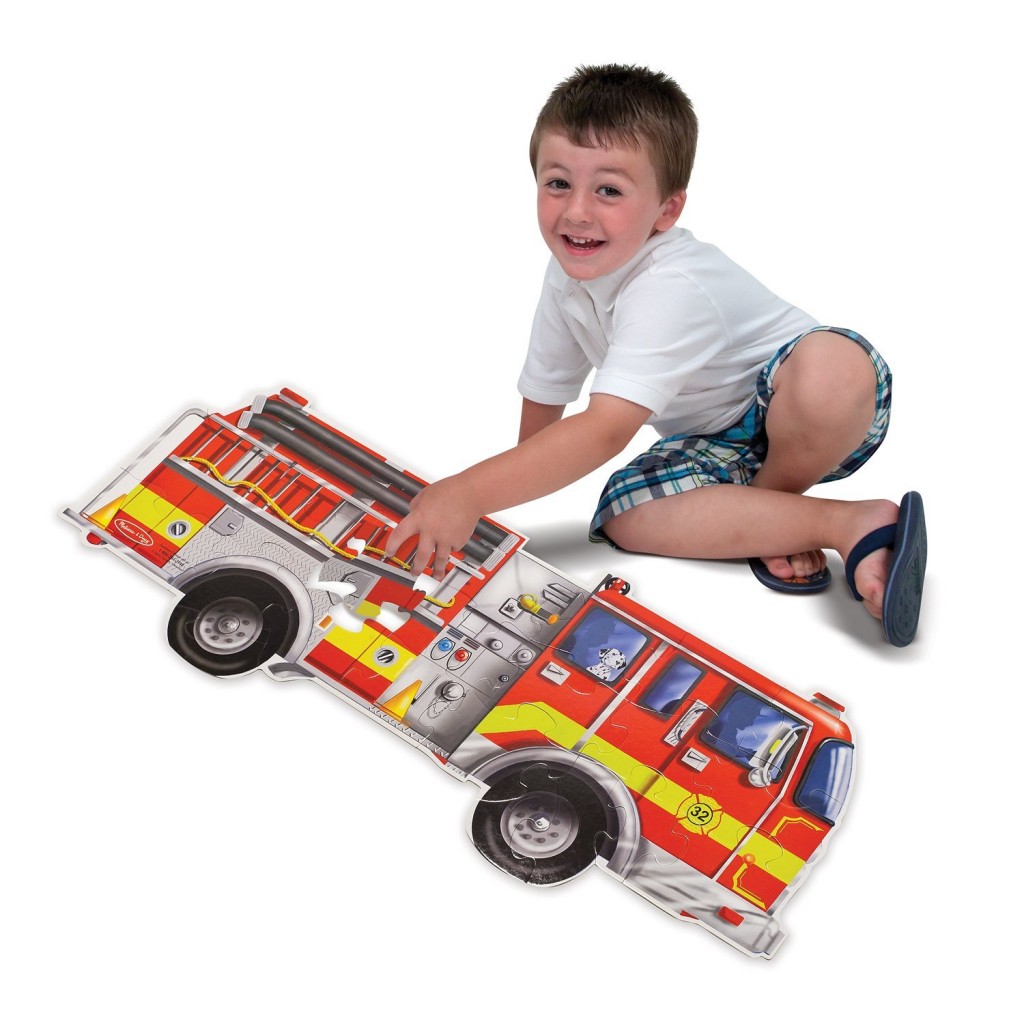 Or if you have a little guy who is crazy about fire engines, how cool is this shaped floor puzzle?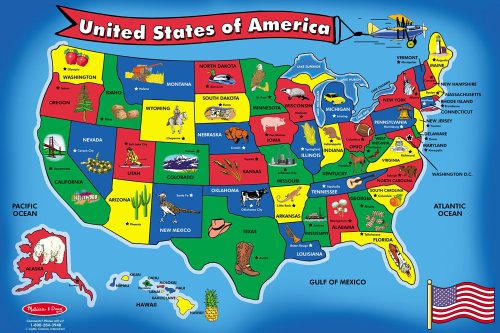 United States Floor Puzzle – A super fun way to teach the states, capitals, and a little about what each state is known for.
There are more puzzles on sale, but these are the best deals, in my opinion!
There are also some of the products from my Toddler Wishlist  & Baby Wishlist on sale today.
If you don't have Amazon Prime, you can still get free shipping if you spend over $49.
UPDATE: There are also Melissa & Doug Puzzles on sale at CBD.com. They have many to choose from!