FEEL FREE TO EMAIL ME WITH ANY QUESTIONS OR COMMENTS YOU MIGHT HAVE…
thelittleyears@gmail.com
---
---
This page is in the process of being updated.  I'm converting it to a page where you can come find all the products I talk about on the blog.
Rather than digging back through past posts to locate the links for our favorite workbooks, educational toys, etc, you can just come here and see it all in one place!  Click the text under each image for direct links to purchase.
Disclaimer: These are affiliate links. If you purchase using my links, I will receive compensation, but there is no extra cost to you. Also, I only promote products or websites that I have used myself, and love!  All these opinions are my own, and I have not been paid to place this on my website. 🙂
Kumon Workbooks for Toddlers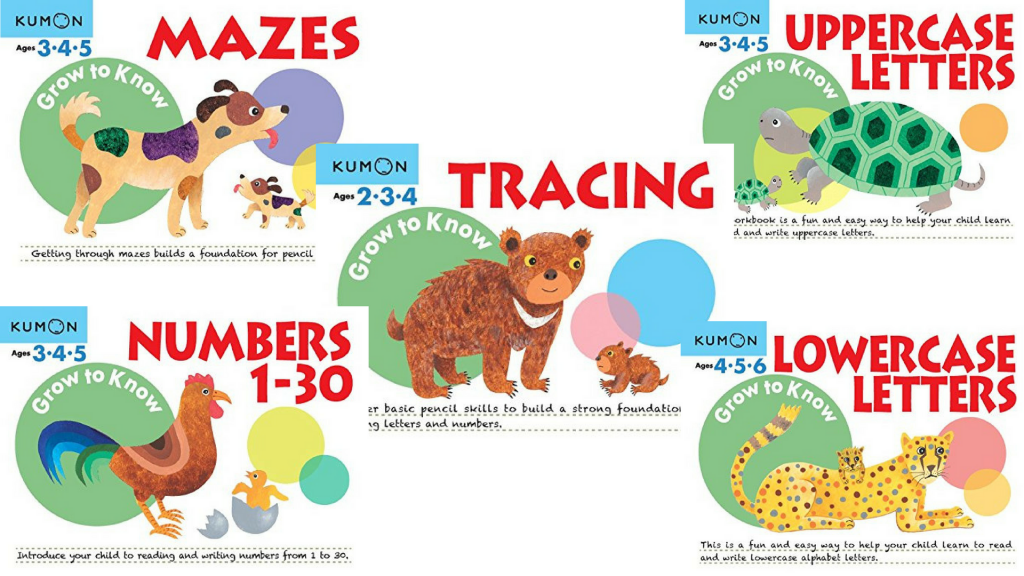 ---
–
Educational placemats for table learning

Painless Learning Mats
These are so great for learning during meal times, and come already laminated and ready to use. Placemats like this also last for years! My family had these growing up, and they never wore out.  You can write on them with dry erase markers too.
My favorites in the Painless Learning series are the mats of famous people: Presidents of the USA (this includes our most recent, President Trump), Revolutionary War Leaders, Famous Artists, US Constitution Signers, Civil War Generals, Great Composers, Great African Americans, Declaration of Independence Signers 
The Painless Learning mats generally range in price from $5-$10 per mat. 
You might also like to check out: Human Body, Musical Instruments, Solar System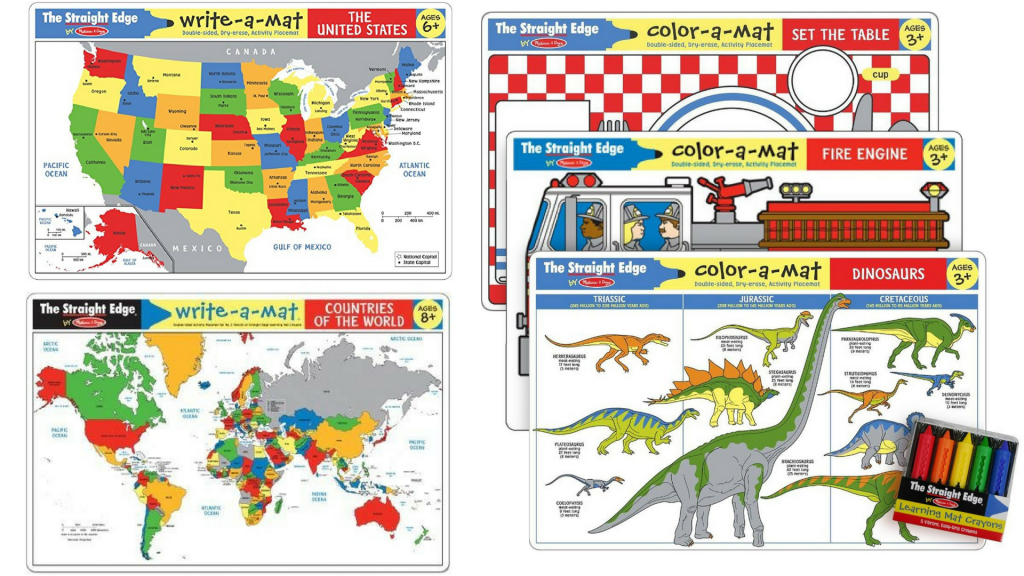 Melissa & Doug Mats
Our favorites in the M&D write-a-mat series are: United States map, World Map, and this 3 pack bundle that comes with the special crayons, which can be used on the mats and wiped off with water.
The crayons can also be purchased separately: Learning Mat Crayons.
---