I recently had the opportunity to review this Bamboo Tea Box for June & Jasper!  They sent me the wooden box for free, in exchange for an honest review here on the blog.
Well, as great as this bamboo box is for tea… I know YOU all read my blog for ideas for kids. So I'll show you how we got creative with ours….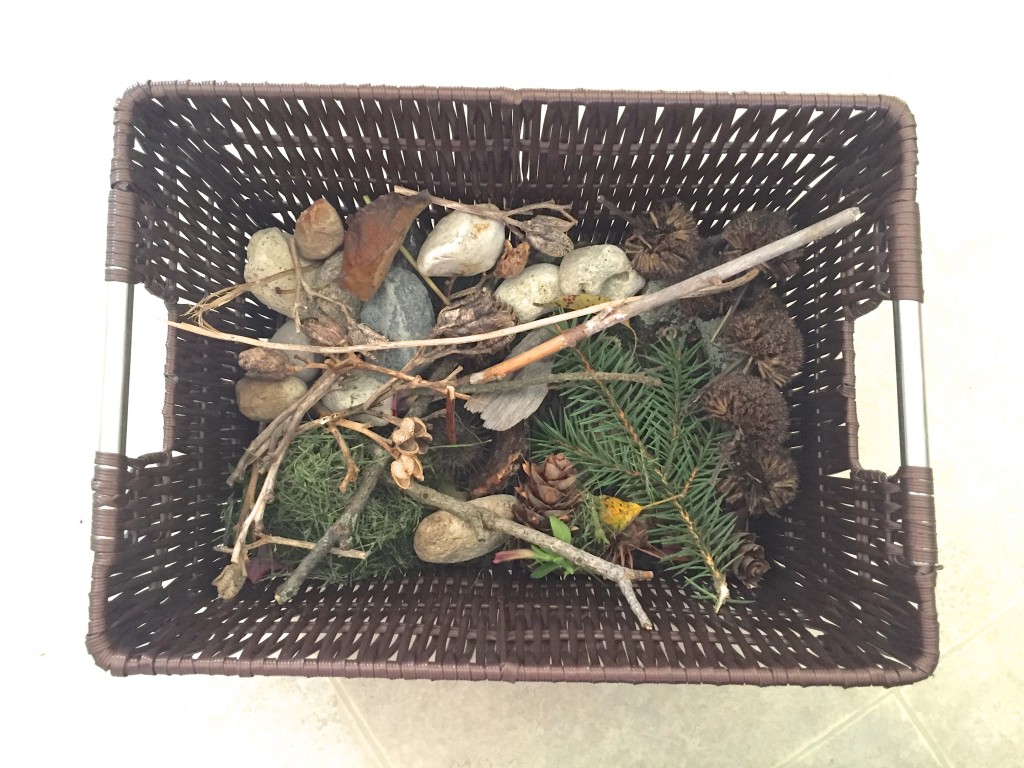 One of the kids' favorite outdoor activities is collecting all kinds of leaves, rocks, branches, and seed pods.  We make nature trays with them, usually arranging all the elements in a wooden tray to display somewhere in the house for a few days.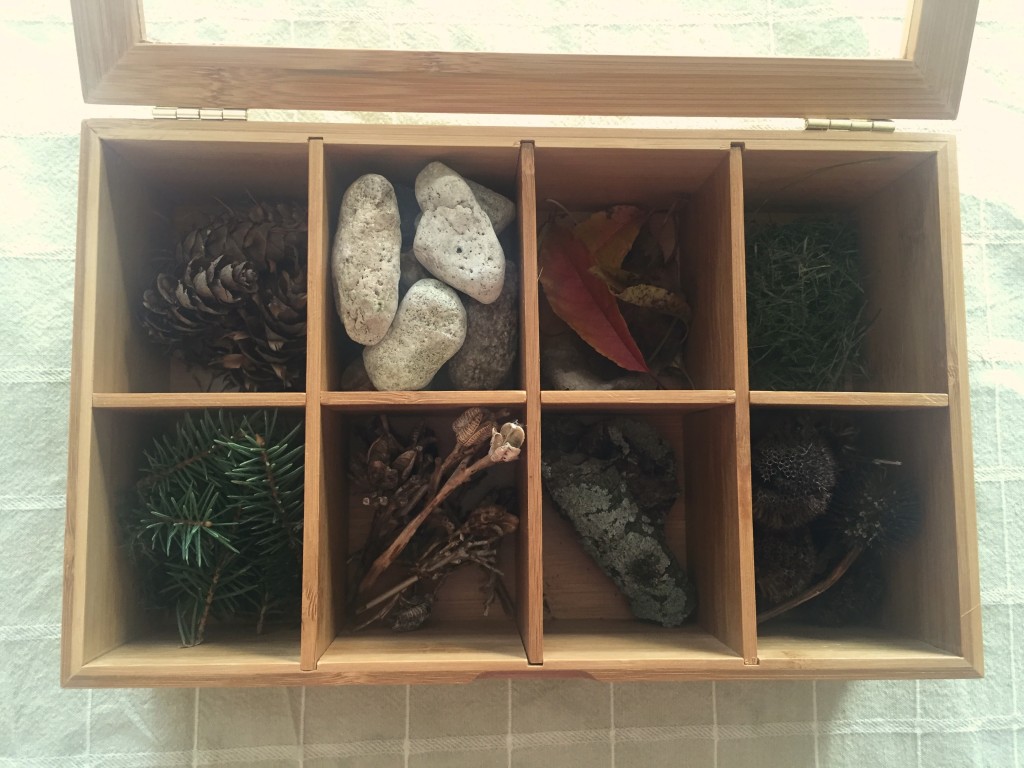 Turns out that the little outdoor treasures look even more beautiful when displayed, by type, in this bamboo tea box!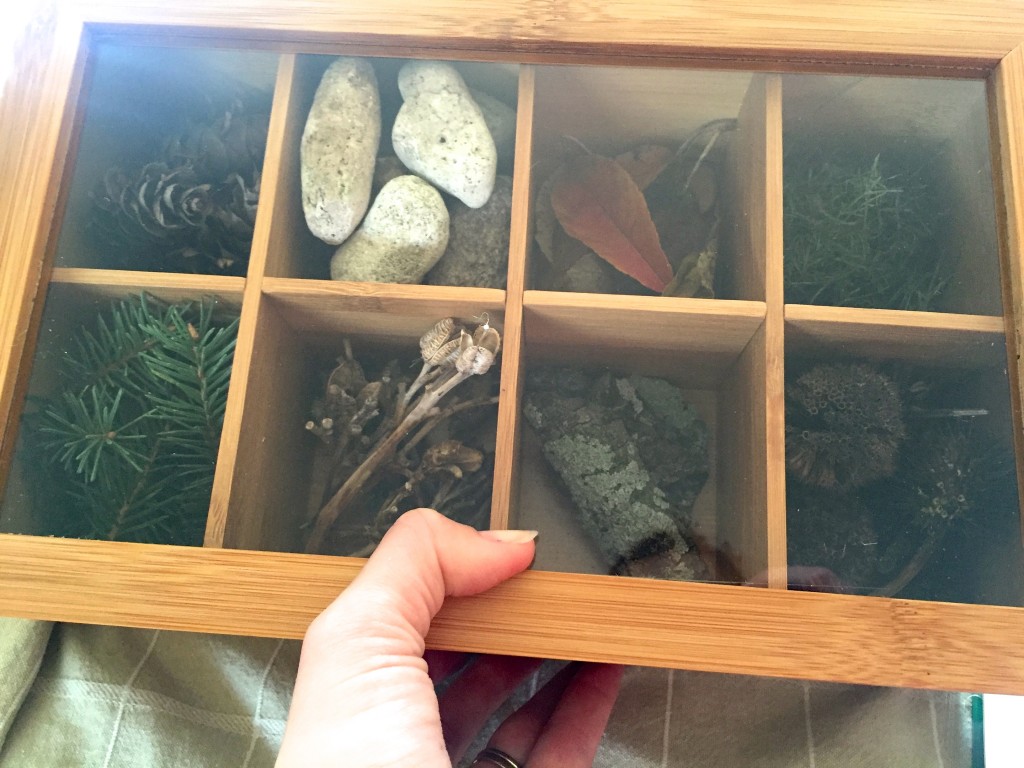 It has a lid (made of plexiglas) that keeps everything neat and tidy.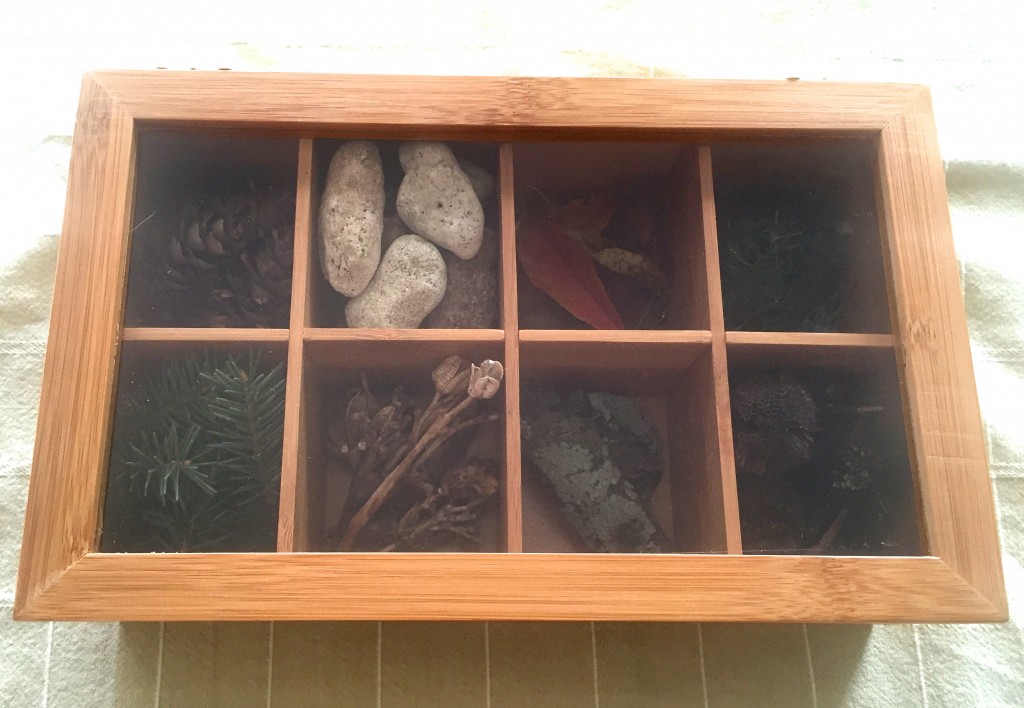 If I could wish for one more feature on this box, it would be a small latch for the lid.  Other than that, this is lovely way to display nature, small trinkets, or even tea! 😉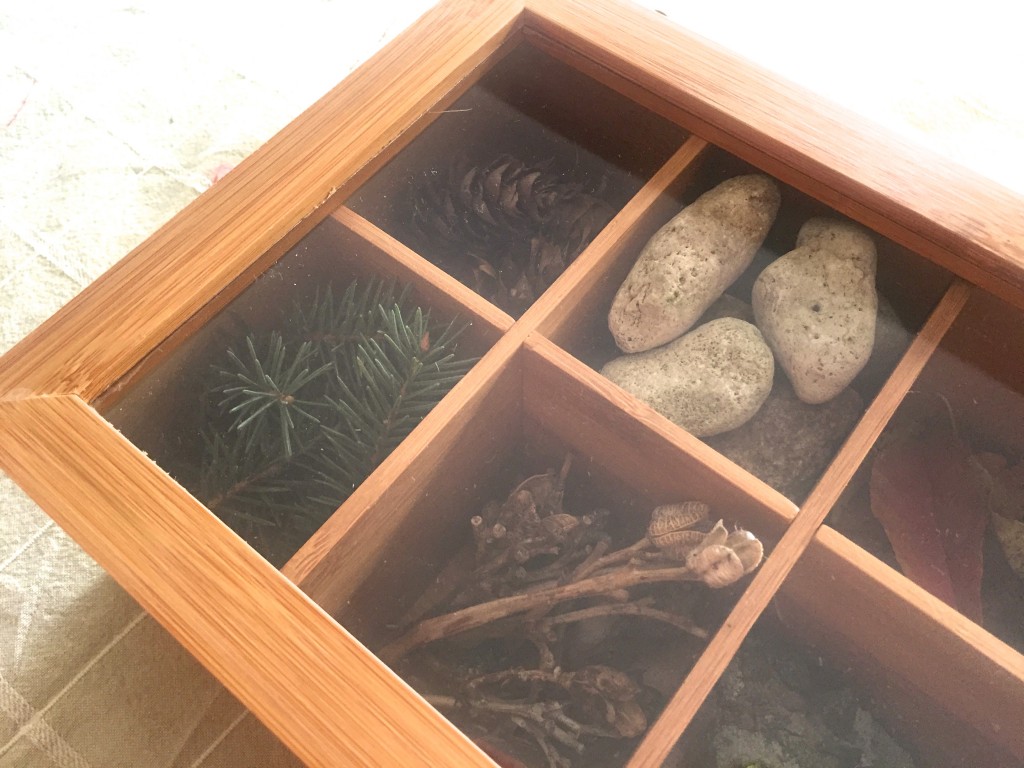 If you want to check it out on Amazon, {click here.}